Experience Sophistication and Smarts with the 2017 Civic Hatchback Technology Features
Entertainment, Information, and Connectivity Technologies
The new Civic Hatchback is loaded up with the latest in technologies to keep you and your passengers plugged in, connected, and entertained throughout the drive.
High-Quality Audio – Depending on the trim you choose, the Civic Hatchback can be equipped with a 160-watt audio system with four speakers or a 180-watt Premium Audio system with eight speakers. You can also upgrade to a 542-watt Premium Audio system with 12 speakers and a subwoofer if you want to augment your audio experience even more.
A WVGA Electrostatic Touchscreen – The Civic Hatchback is outfitted with a 7-inch display, high-resolution WVGA electrostatic touchscreen with customizable feature settings that let you operate the vehicle's functions with the simple swipe of a finger.
Apple CarPlay and Android Auto – With Apple CarPlay and Android Auto, you can connect your smartphone directly to the car's console and access a selection of your own apps, music, maps, and much more.
SiriusXM Radio – SiriusXM Radio gives you a remarkable spectrum of streaming Internet options, enabling you to enjoy a broad range of music, sports, talk radio, and news choices during your drive.
Cutting-Edge Navigation – With its state-of-the-art navigation system, the Civic Hatchback helps you stay abreast of your travel route by making it possible to generate maps, identify destination information, find gas stations, and much more.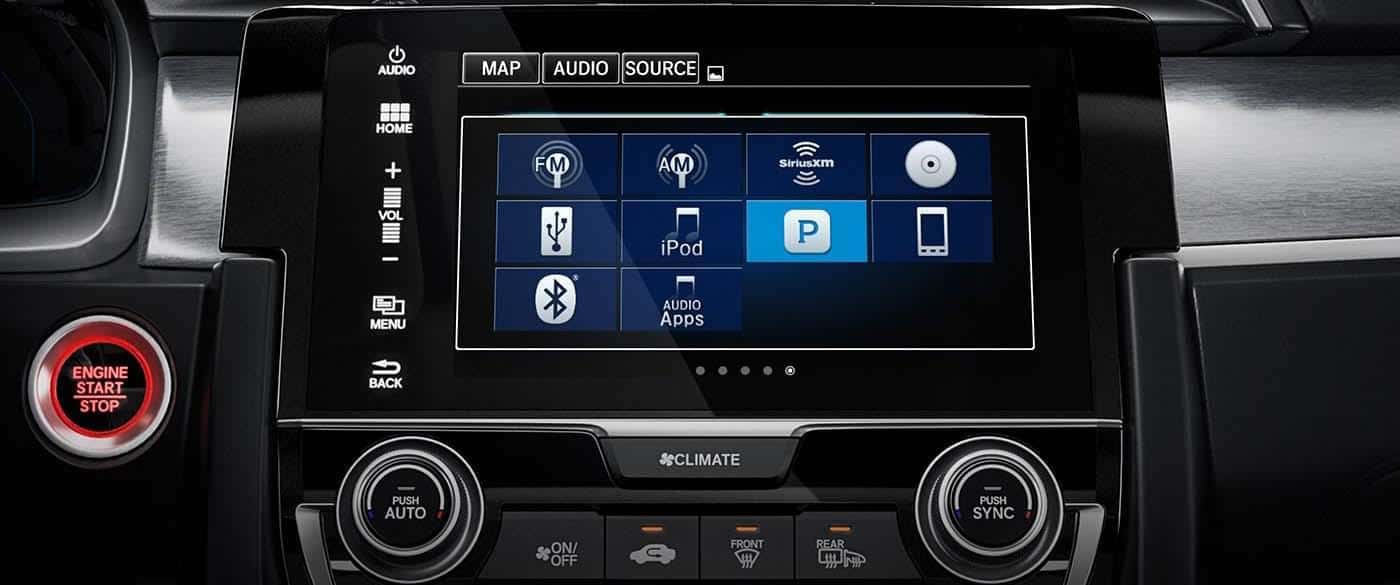 Safety Technologies
You can also look forward to a spectrum of dependable safety devices as well, including: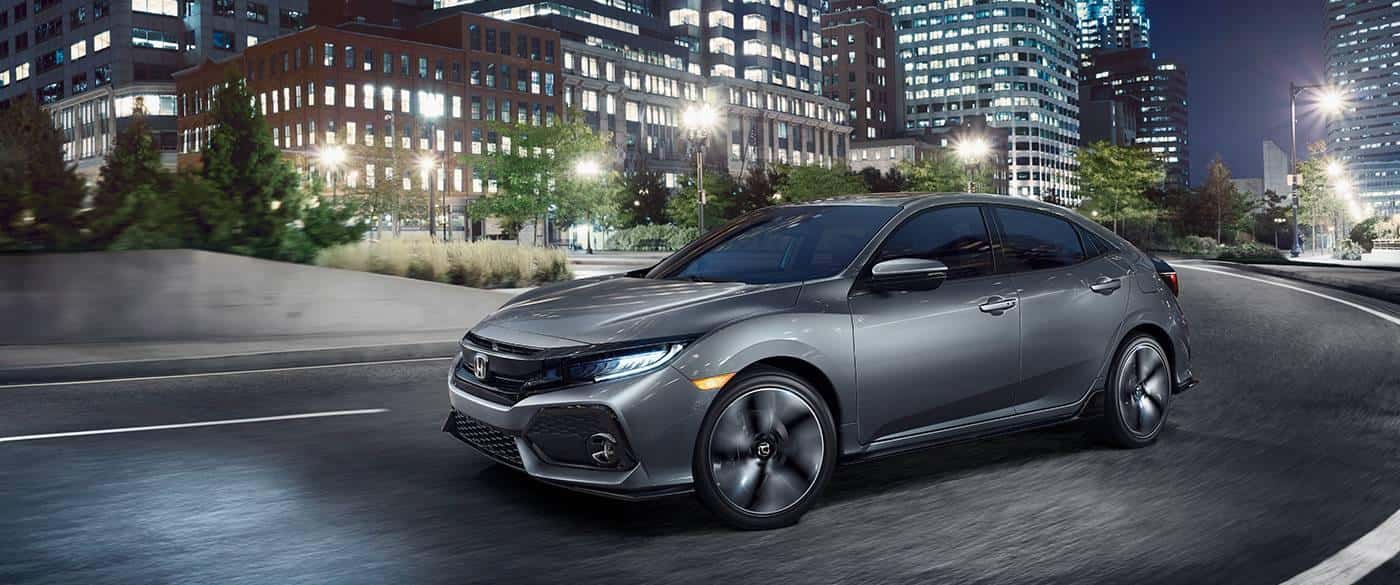 Vehicle Stability Assist with Traction Control – This system gives the new Civic Hatchback optimal cornering capabilities, allowing you to stay stable throughout your drive.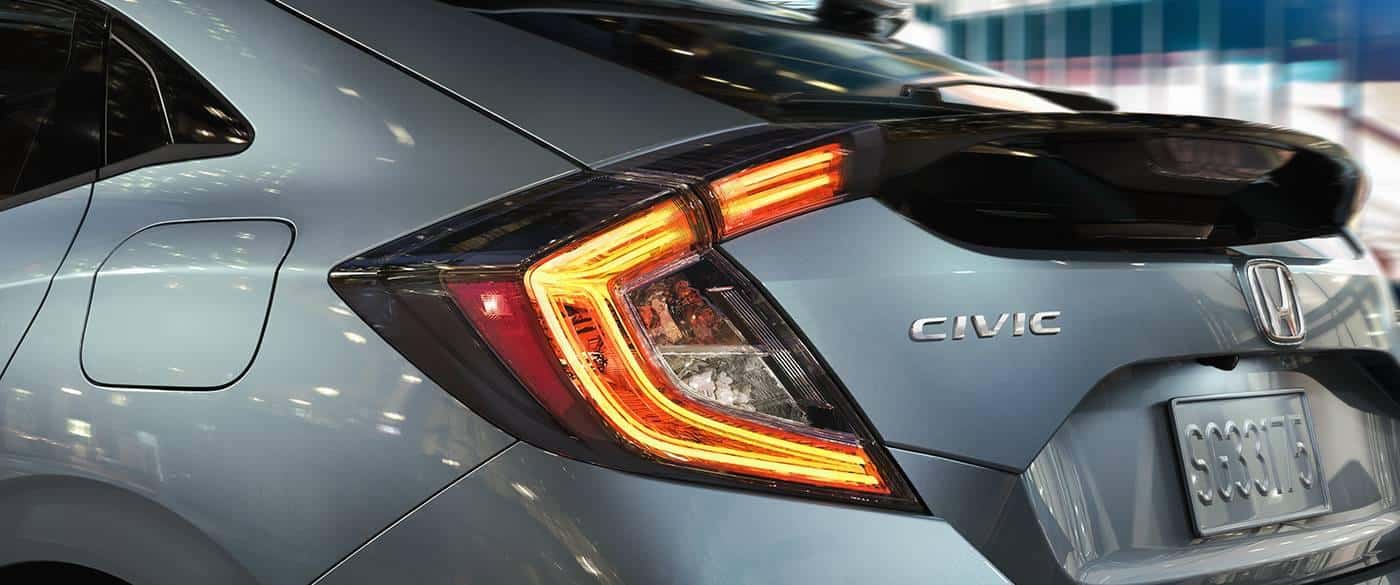 Dependable Braking Functions – Likewise, you can expect top-notch safety courtesy of the Civic Hatchback's advanced braking features, which include anti-lock braking, electronic brake distribution, and brake assist, which work together to give you a hyper-responsive braking system.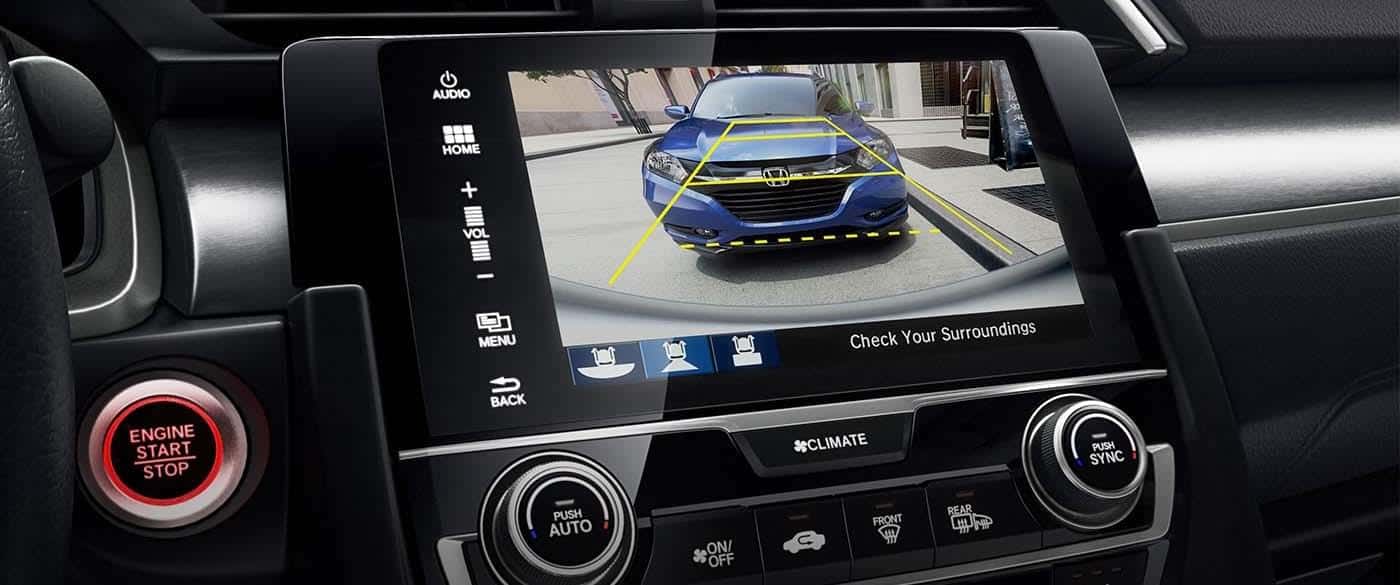 Multi-Angle Rearview Camera with Guidelines – This camera gives you a comprehensive image of the area behind your car for ease and peace of mind when parking and backing up.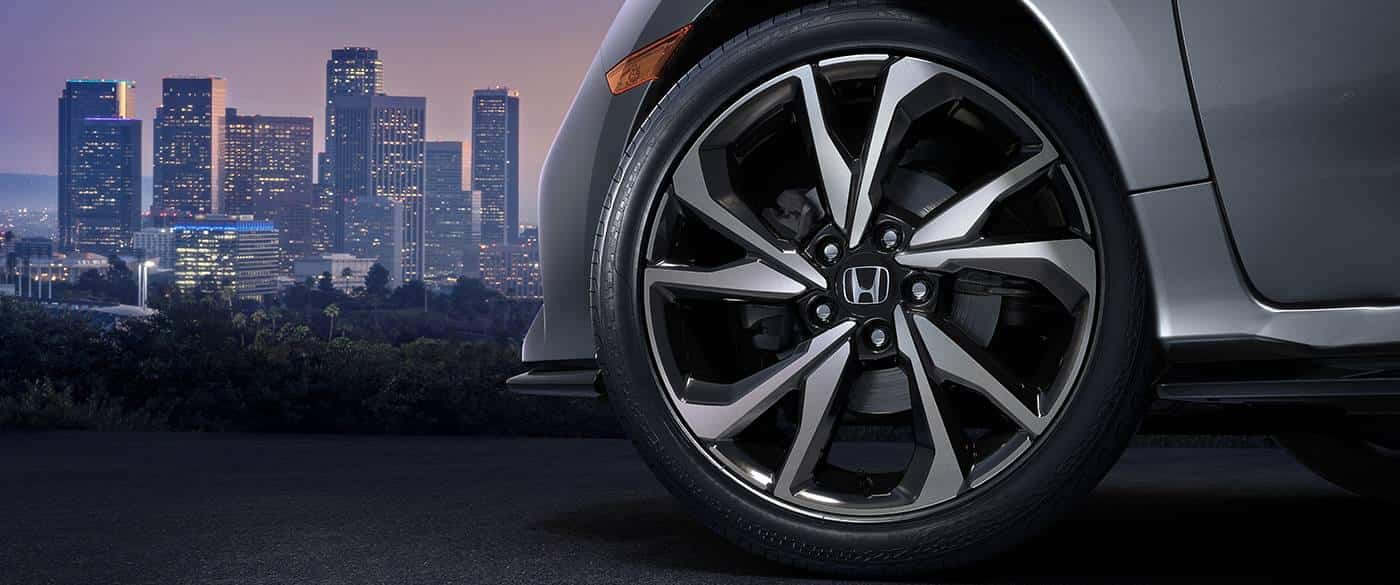 Tire Pressure Monitoring System – The Civic Hatchback keeps you in touch with the status of your tires with this system, which monitors air pressure from the comfort of the cabin.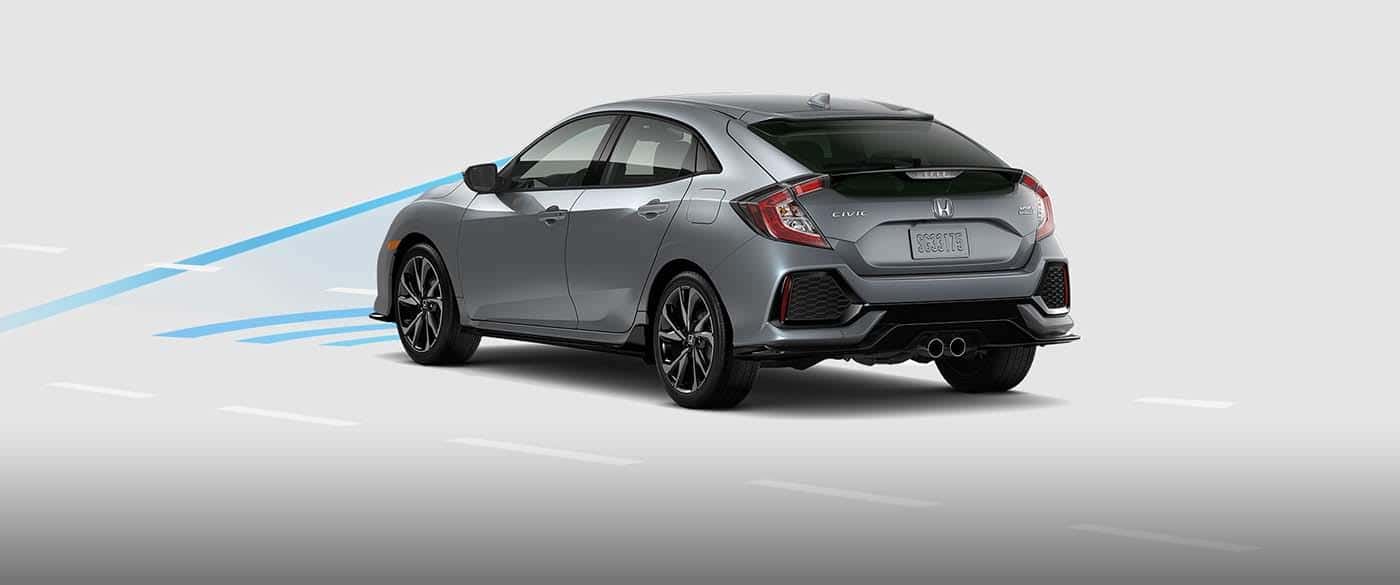 Collision Mitigation Braking – This system helps you avoid collisions on the road by applying an appropriate amount of brake pressure when an imminent accident is detected.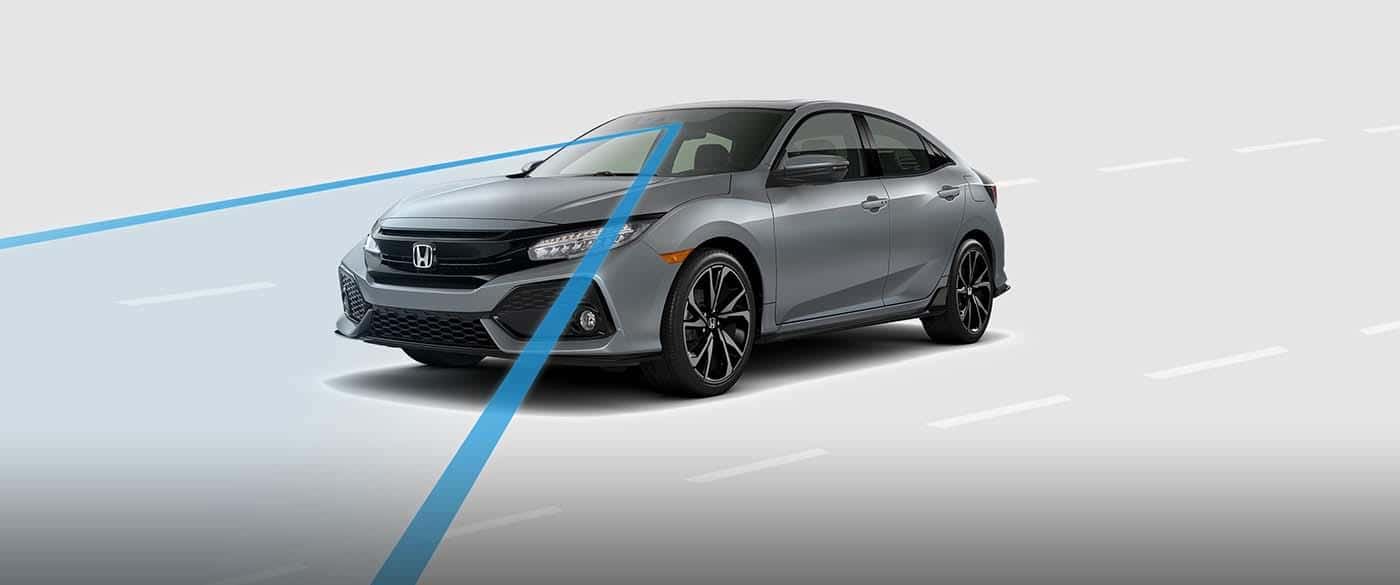 Road Departure Mitigation – Last but not least, the Civic Hatchback is also outfitted with a Road Departure Mitigation device that helps you stay in your lane by issuing a warning when you've begun to drift from one lane to another.