The 2017 Honda Civic Hatchback Puts Safety First
Active Safety
The active safety category consists of features that are always working to protect you and your loved ones while you're on the road. Some of these features include: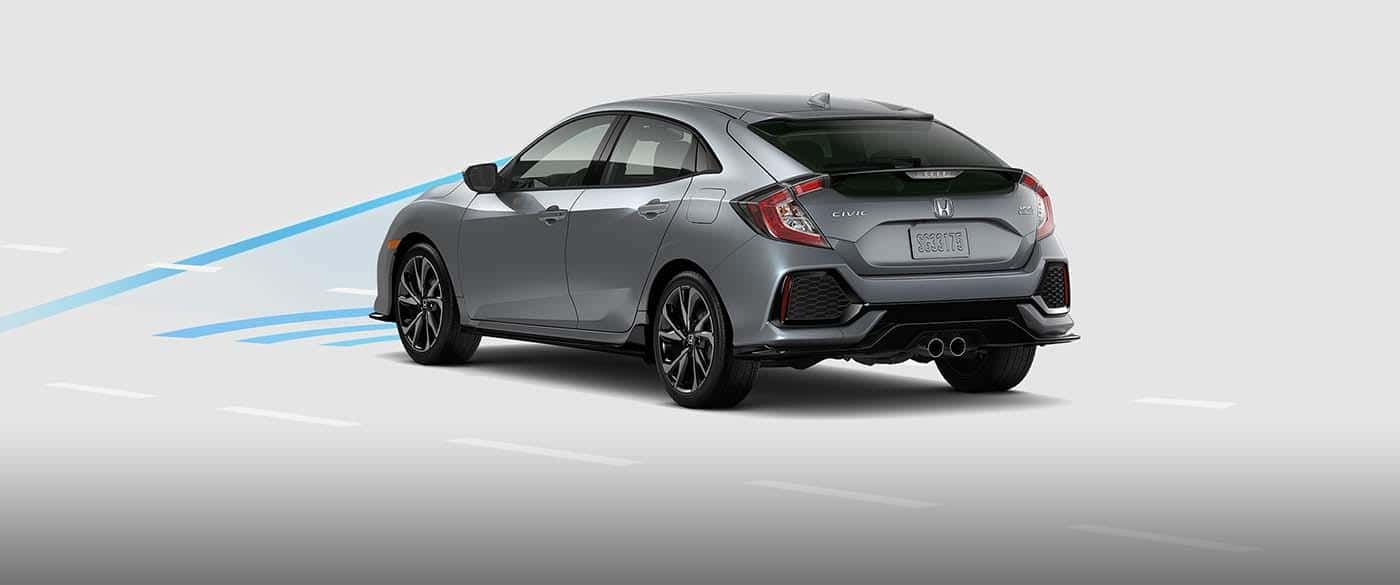 Collision Mitigation Braking System – In an effort to reduce the number of collisions on the road, this system uses radar to track following distance and will alert the driver if it gets too close; if necessary it can begin braking for the driver.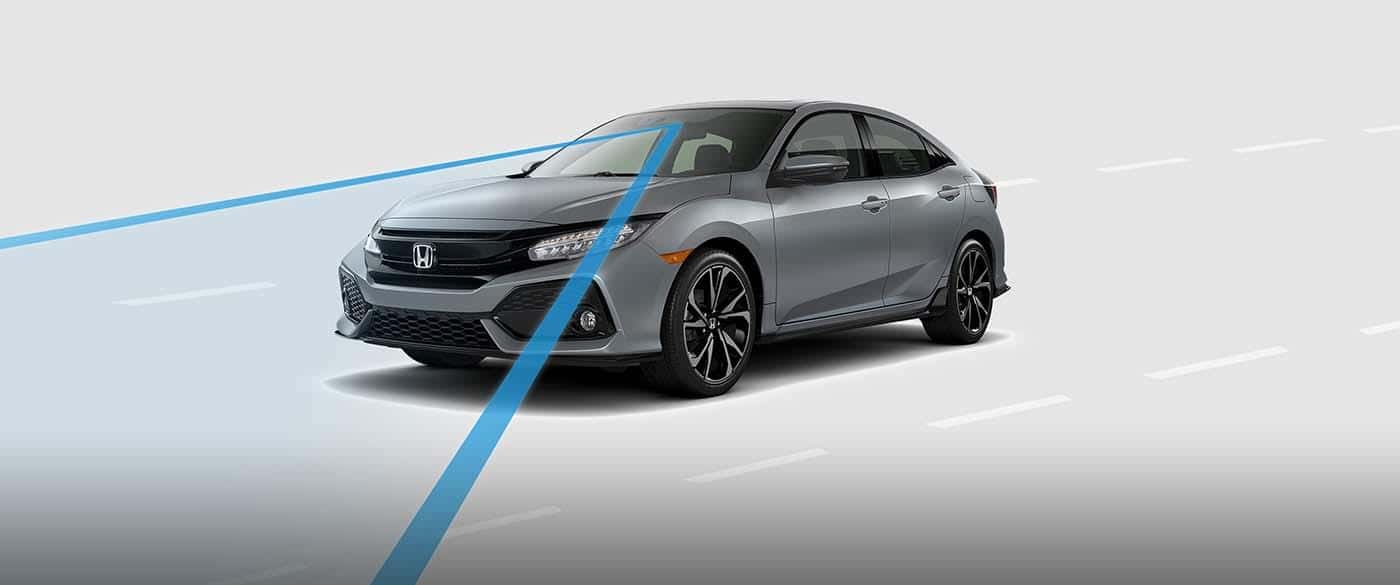 Road Departure Mitigation System – This system can track the lanes in front of and around your vehicle and ensure that you're staying within them by slowly correcting steering to avoid and possible collisions.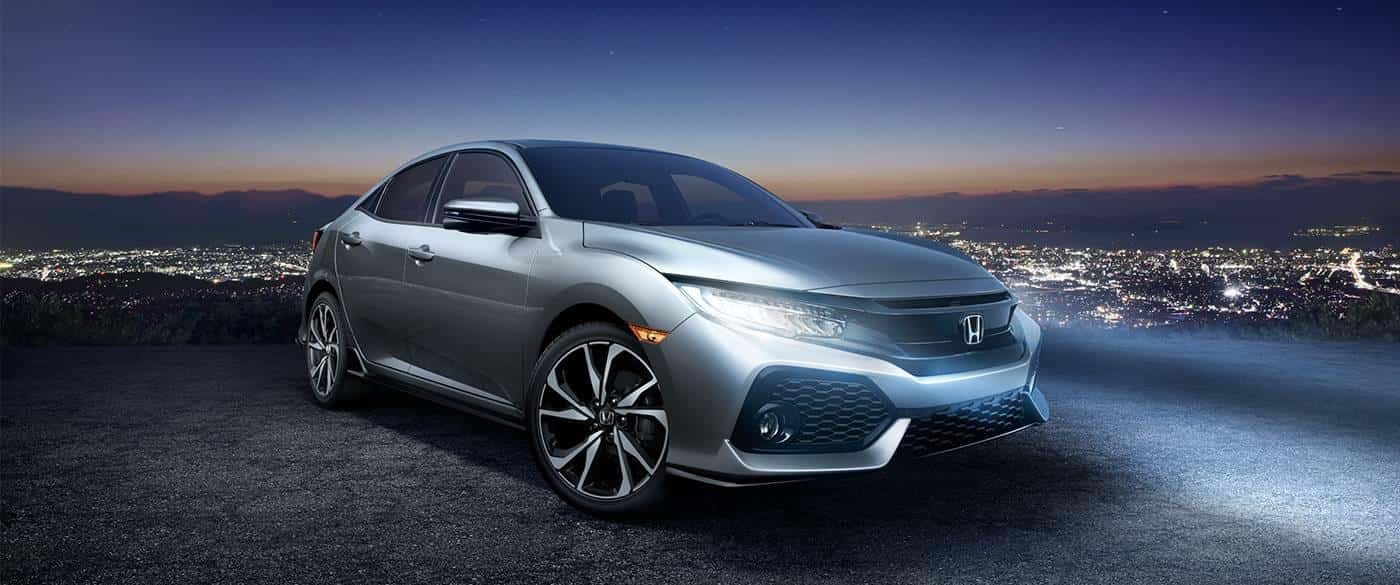 LED Daytime Running Lights – High-strength headlights like the ones installed on the Honda Civic Hatchback keep your path lit and your vehicle more visible, no matter the time of day.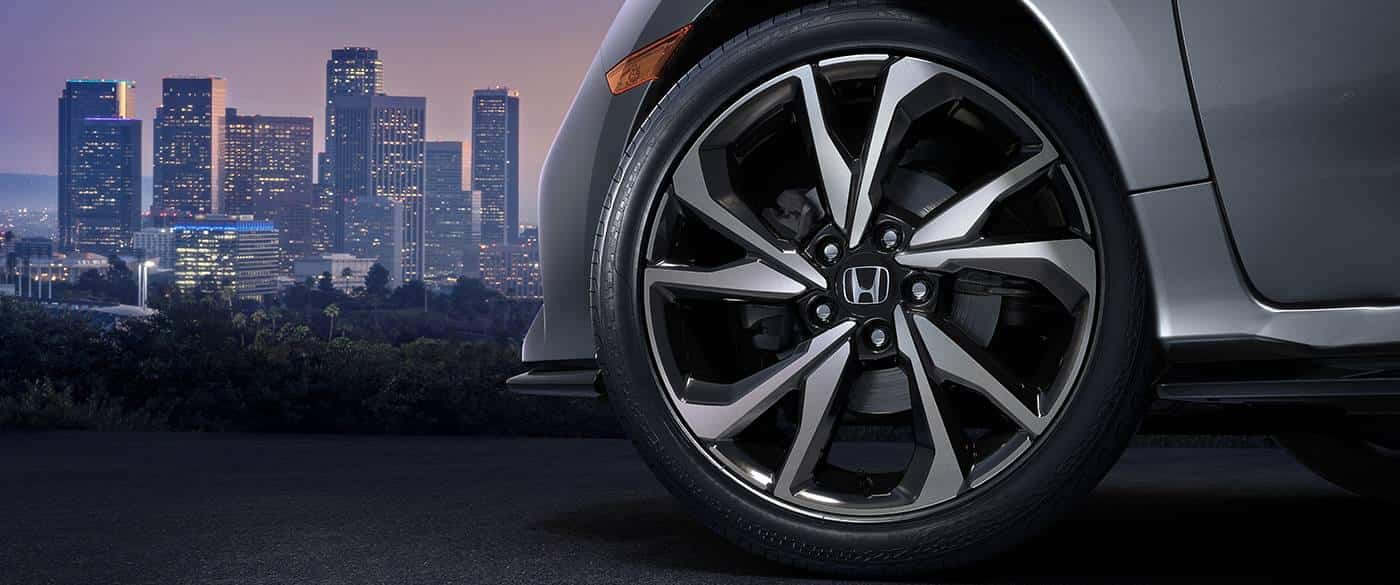 Tire Pressure Monitoring System – This system takes preemptive measures by keeping track of the vehicle's tire pressure and alerting the driver that it is time for maintenance if the levels get too low.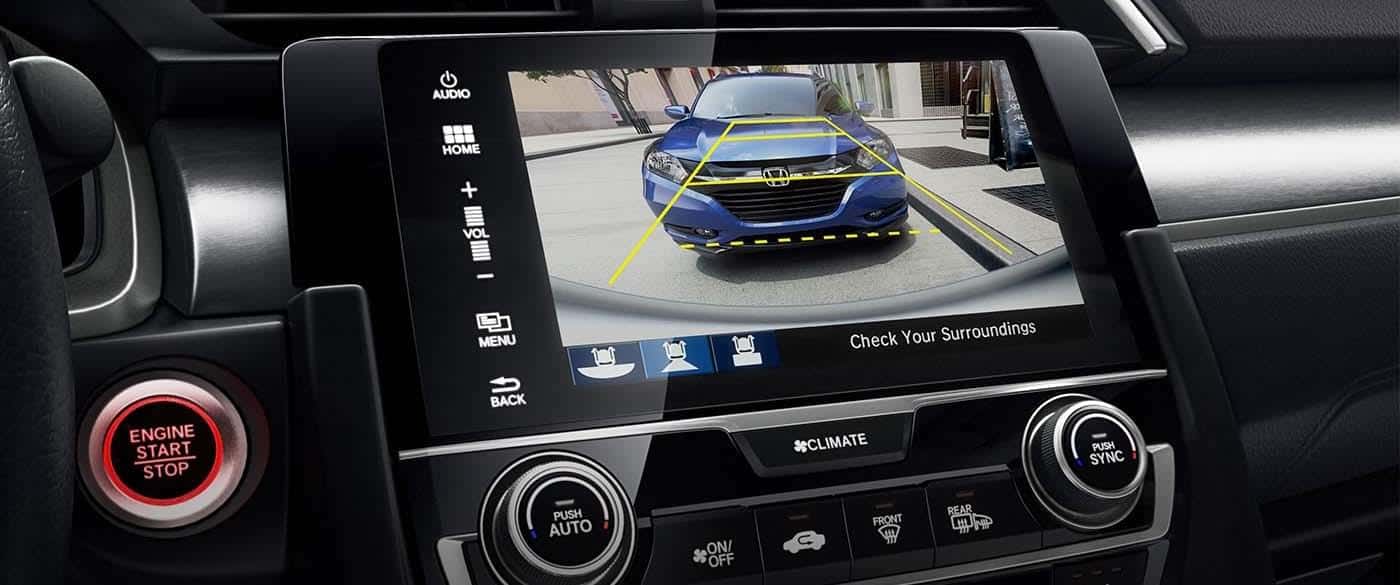 Multi-Angle Rearview Camera with Guidelines – Seeing what's going on behind your vehicle, avoiding accidents, and parking are much easier thanks to this backup camera that gives a clear view of what's behind the car.
Driver-Assist Technology
These features are a balanced mix of active and passive safety features that help keep the driver alert and in control at all times.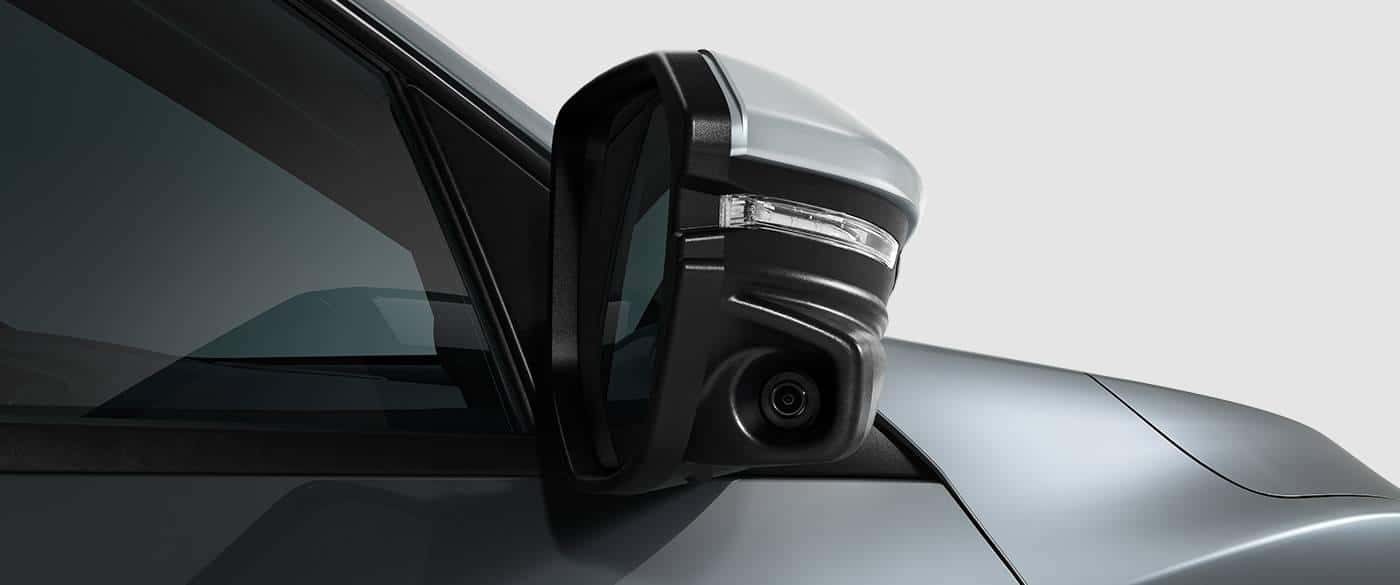 Honda LaneWatch – This feature's passenger-side mirror mounted camera lets the driver make sure the coast is clear before changing lanes.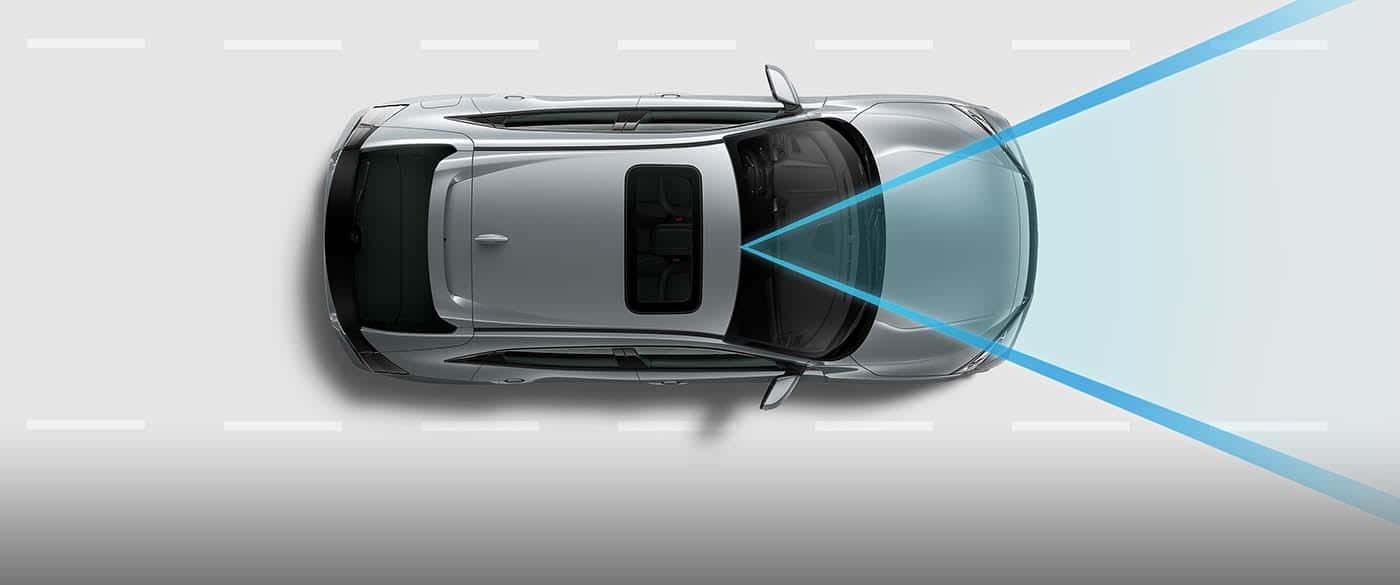 Lane Keeping Assist System – Similar to the Road Departure Mitigation System, this system works to keep drivers alert and inform them if they are venturing outside their designated lane, allowing them to correct their steering and avoid accidents.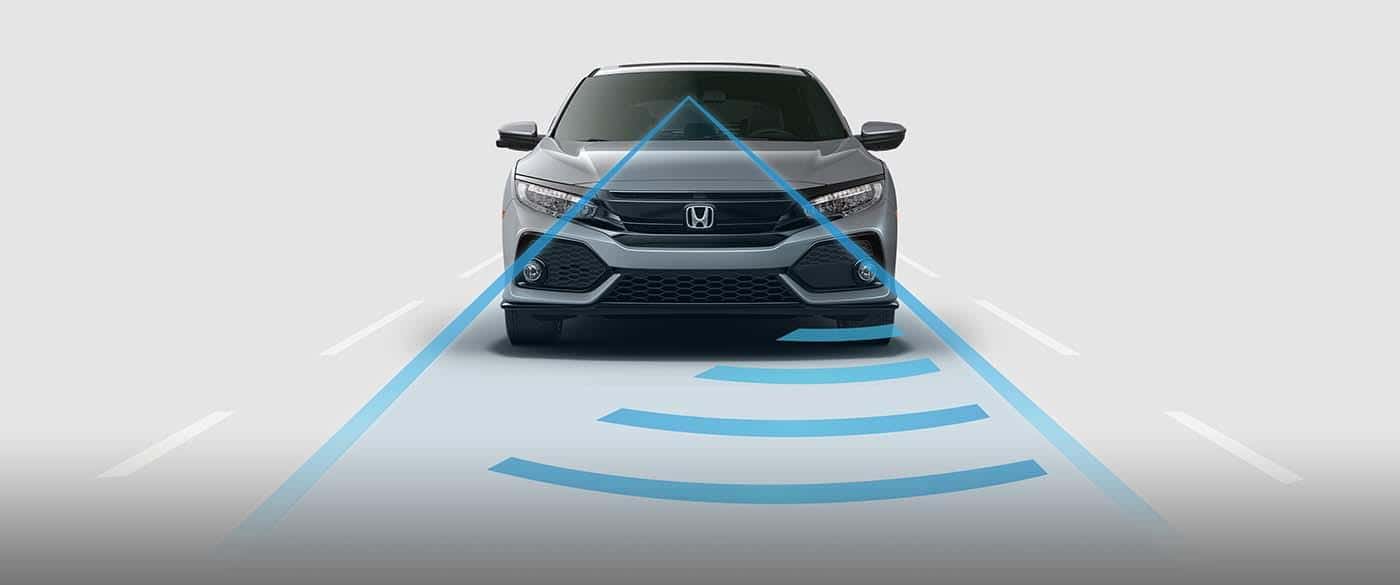 Adaptive Cruise Control with Low Speed Follow – This specialized version of the standard cruise control system greatly reduces stress on the driver during rush-hour traffic or long road trips by being able to adapt to the speed limit and set following distances between the Civic Hatchback and the vehicle in front.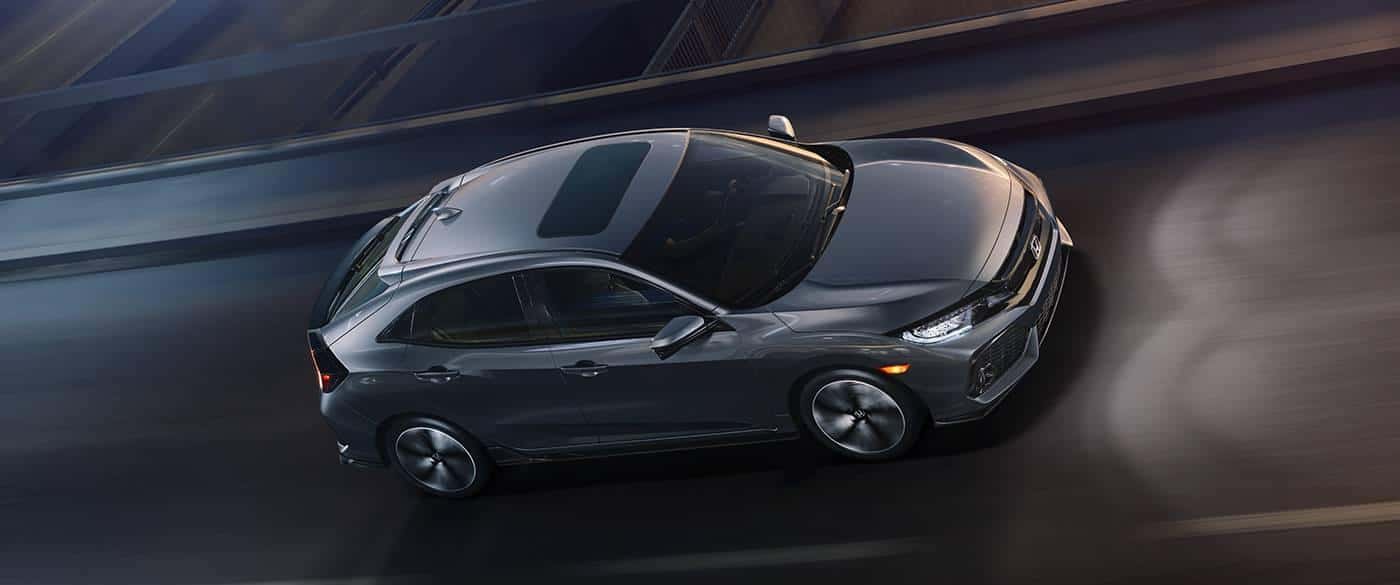 Auto High-Beam Headlights – Bad weather and dark nights don't stand a chance thanks to these path-illuminating automatic headlights.