Honda Accord Engine Specs Push You Beyond Average Performance
Honda Accord Horsepower and Torque
The Honda Accord skips the traditional four-cylinder and V6 combination, instead providing a choice of two turbocharged four-cylinders. That means enjoying strong fuel efficiency across the board and finding plenty of power under your command even in standard models.
Engine options include:
1.5L In-Line 4-Cylinder with Turbocharger: Makes up to 192 hp and 192 lb-ft of torque.
2.0L In-Line 4-Cylinder with Turbocharger: Makes up to 252 hp and 273 lb-ft of torque.
While the 2.0L is going to attract those drivers who enjoy a race-inspired edge, even the standard engine puts you significantly ahead of rival midsize models.
Mazda6: Up to 187 hp and 186 lb-ft of torque.
Ford Fusion: Up to 173 hp and 174 lb-ft of torque.
Hyundai Sonata: Up to 185 hp and 178 lb-ft of torque.
Kia Optima: Up to 185 hp and 178 lb-ft of torque.
You could be changing lanes on the highway, zipping through the city, or simply taking off from a stop sign; with that kind of difference in horsepower and torque, the Honda Accord responds with spirit beyond the standard set by most midsize models.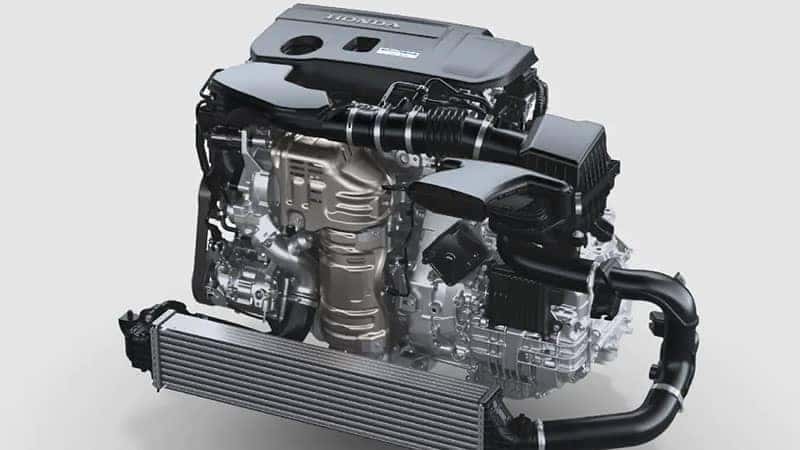 Honda Accord Fuel Economy
Fuel efficiency scores have not yet been released for the 2019 Honda Accord, but the 2018 model made up to 30 mpg* in the city and 38 mpg* on the highway. Those are impressive ratings for a midsize sedan, and the lack of major changes between 2018 and 2019 models suggests the latest Honda Accord lineup will fare just as well.
The engines mentioned above go a long way towards refining power delivery for a fuel-efficient ride, but it's the vehicle's cutting-edge transmissions that do the lion's share of work.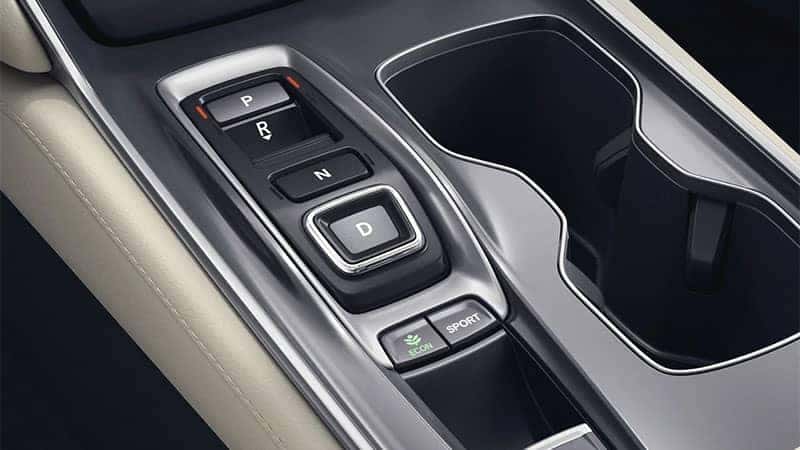 Options include:
6-Speed Manual Transmission (6MT): Honda understands that some still thirst for the intimate connection between drive and driver that comes from manual transmission, so the Accord is one of the few midsize sedans still offering it.
Continuously Variable Transmission (CVT) with Sport Mode: CVT systems eschew traditional fixed gears, instead using a belt to constantly adjust power delivery. You'll enjoy a combination of manual efficiency and automatic convenience.
10-Speed Automatic Transmission (10AT): Fitting 10 separate gear ratios means precision performance whether maneuvering at low speeds or reaching top speed on the track. Paddle shifters are fitted for direct upshifting and downshifting.
The Honda Accord even uses an Eco Assist™ System to show how your driving behavior is impacting fuel consumption and help coach you into a more eco-friendly driving style.
Honda Accord Performance Features
The Honda Accord draws exceptional power from its engines and responsive performance from its powertrains. A wide range of further features help sharpen your drive to the utmost.
MacPherson Suspension
Adaptive Damper System
3 Mode Drive System
Drive by Wire Throttle System
Whether ironing out uneven road surfaces for a tranquil drive or adjusting throttle response to match your changing needs, Honda Accord performance features are always working to enhance your ride.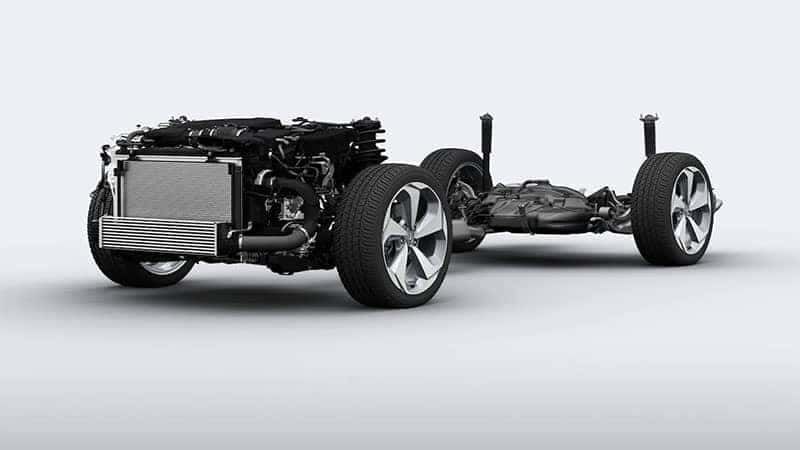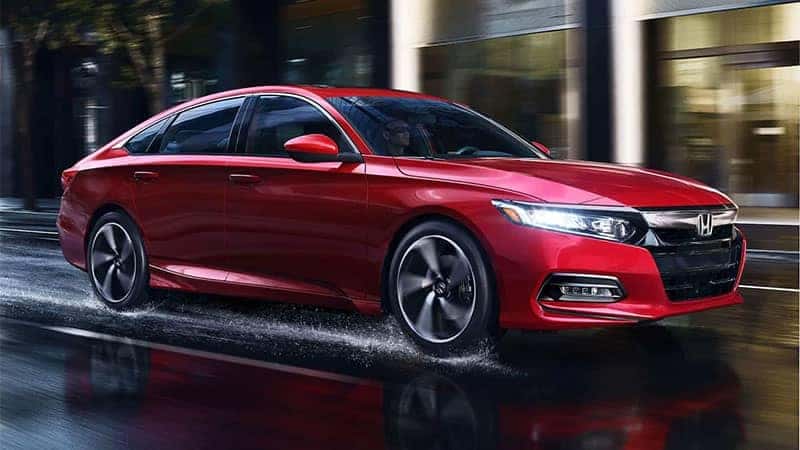 Honda Accord Active Safety Features
Family drivers appreciate the Honda Accord for its extensive selection of safety features, and many of them keep you from harm by adjusting performance to keep the vehicle under your full control.
Vehicle Stability Assist™ (VSA®) with Traction Control
Anti-Lock Braking System (ABS)
Electronic Brake Distribution (EBD)
Brake Assist
Tire Pressure Monitoring System (TPMS)
If the Honda Accord often feels like it's working actively on your behalf, that's because it is.