The 2019 Honda Pilot Performance
Engine and Power
A dynamic 3.5L V6 engine powers the Pilot. With that under the hood, the Pilot will deliver up to 280 horsepower and 262 lb-ft of torque. It offers quick and agile acceleration, which makes trickier driving situations, such as merging or passing on the highway, much easier in the Pilot. The LX, EX, and EX-L models all come paired with a a standard 6-speed automatic transmission that delivers power to the front wheels or all the wheels with available AWD. The Touring and Elite models at the top of the line upgrade to a 9-speed automatic transmission with Shift-by-Wire.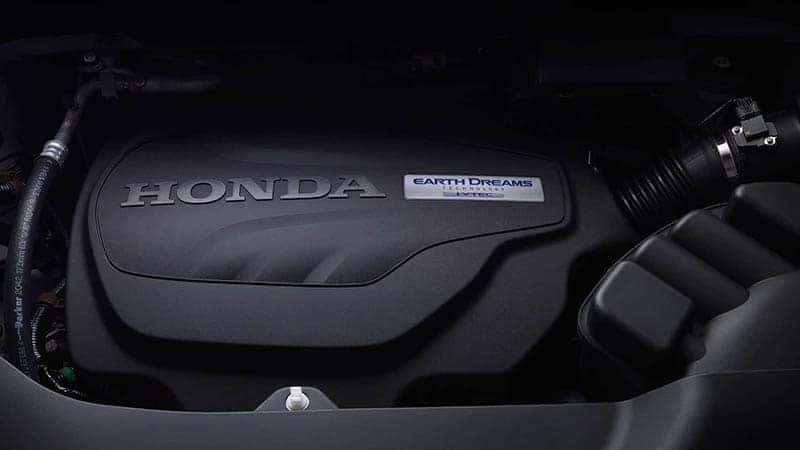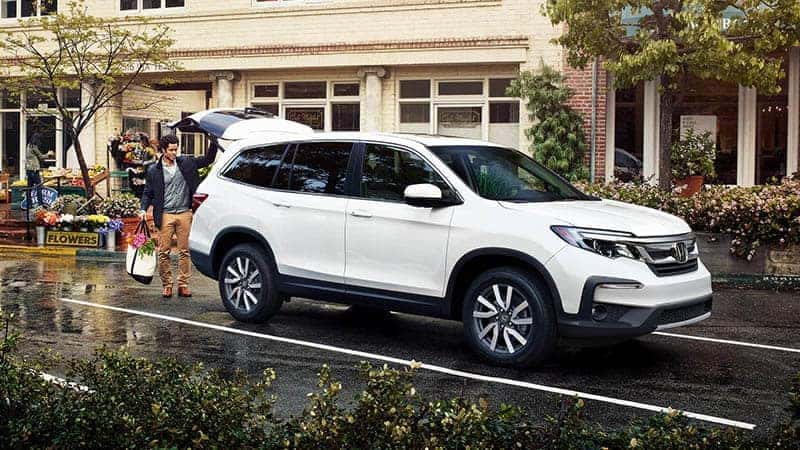 Fuel Efficiency
Though powerful and dynamic, the Pilot doesn't sacrifice fuel efficiency, offering drivers impressive economy, which means the Pilot can drive for longer stretches with less frequent stops at the gas station. The estimates will vary slightly depending on whether 2WD or AWD is right for you, but every Pilot model delivers class-leading fuel economy.
6-speed Transmission with 2WD – 19 city / 27 highway / 22 combined mpg*
6-speed Transmission with AWD – 18 city / 26 highway / 21 combined mpg*
9-speed Transmission with 2WD – 20 city / 27 highway / 23 combined mpg*
9-speed Transmission with AWD – 19 city / 26 highway / 22 combined mpg*
2WD and AWD
The Pilot comes standard with a 2WD configuration. But for drivers who prefer AWD, or who need to tow larger loads, it is available on every model of the Pilot and comes standard on the Elite trim. Opting For AWD will stabilize the Pilot on slippery, loose, or snowy road surfaces and offer more traction control and driver confidence.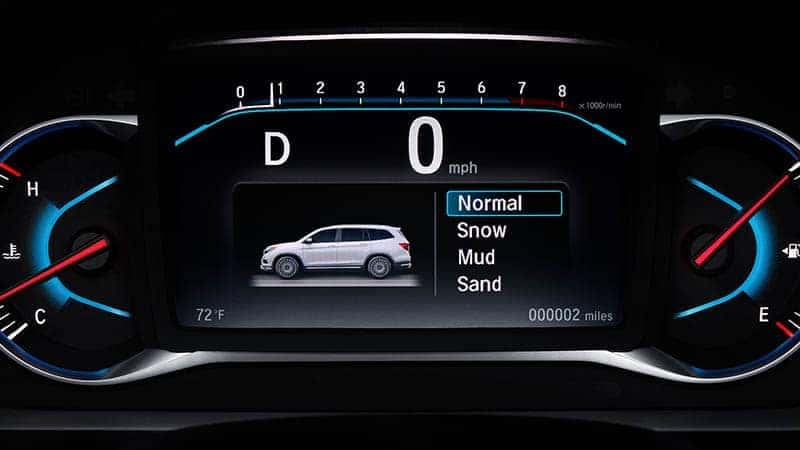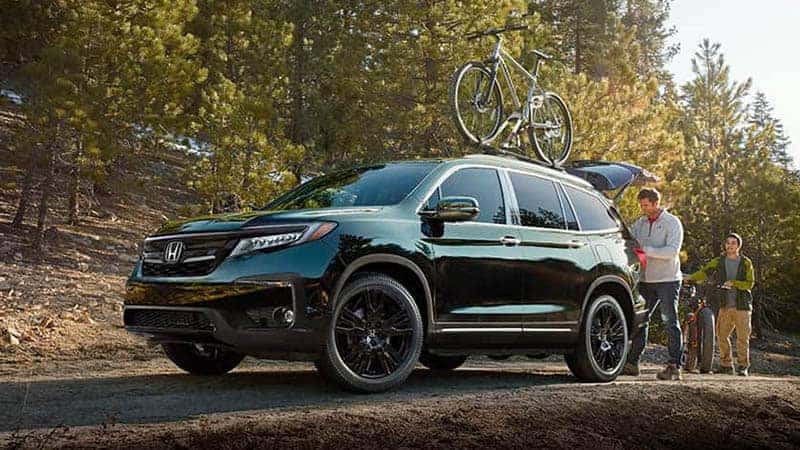 Ground Clearance
Ground clearance is the distance between the road and the lowest point of the underside body of the Pilot. Having a high ground clearance increase a vehicle's capability to traverse various terrains and roads without fear of scraping the bottom. The Pilot's ground clearance measures at 7.3 inches, so whether you're heading off the road or driving over a rocky terrain, the Pilot stays high above it all.
Towing Capacity
Both the 2WD and AWD versions of the Pilot offer drivers impressive towing capacity. For drivers who need to tow larger loads, such as trailers, RVs, boats, and more, the Pilot when equipped with AWD can tow up to 5,000 lbs. But for drivers who just need to tow smaller trailers, teardrop campers, jet skis, and the like, the 2WD could be more than enough, with a towing capacity of 3,500 lbs.
2WD – 3,500 lbs.
AWD – 5,000 lbs.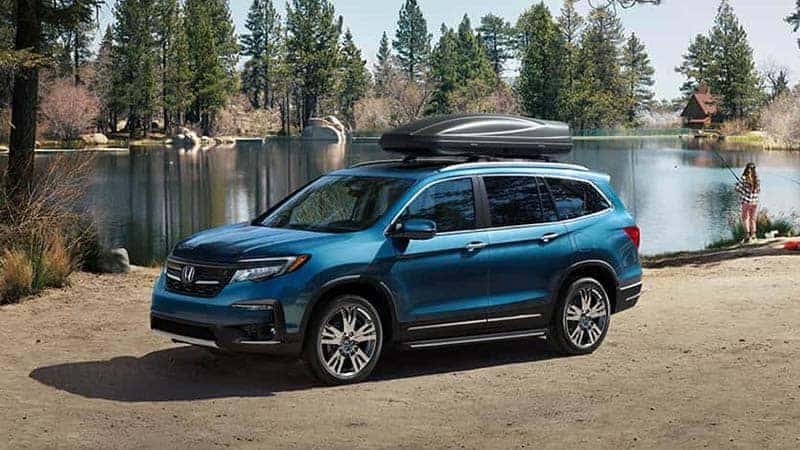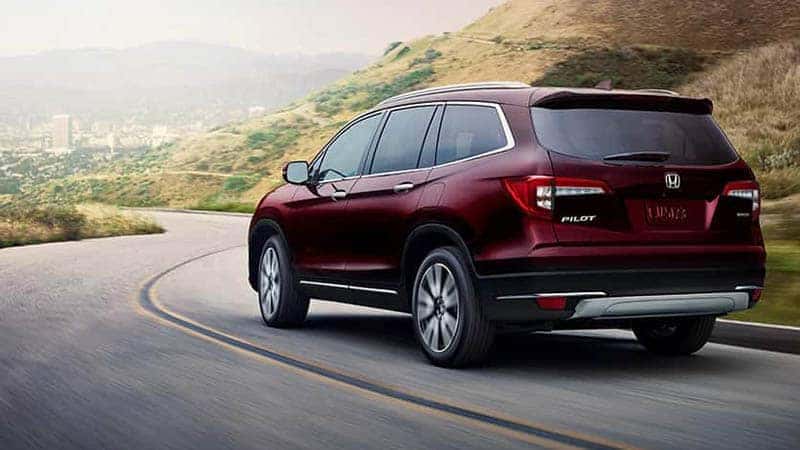 Active Safety Features
The active safety features on the Pilot not only secure its place as a family-friendly vehicle, but it also boosts its performance on the road, despite any adverse weather or road conditions. These features help the Pilot maintain good tractive control, come to a complete stop more quickly in an emergency braking situation, and prevent dangerous skidding on loose road surfaces.
Vehicle Stability Assist with Traction Control
Anti-Lock Braking System
Electronic Brake Distribution
Brake Assist
Tire Pressure Monitoring System with Tire Fill Assist and Location and Pressure Indicators
LED Daytime Running Lights