Find Deals on Honda SUVs During Happy Honda Days
Published: 12-16-2022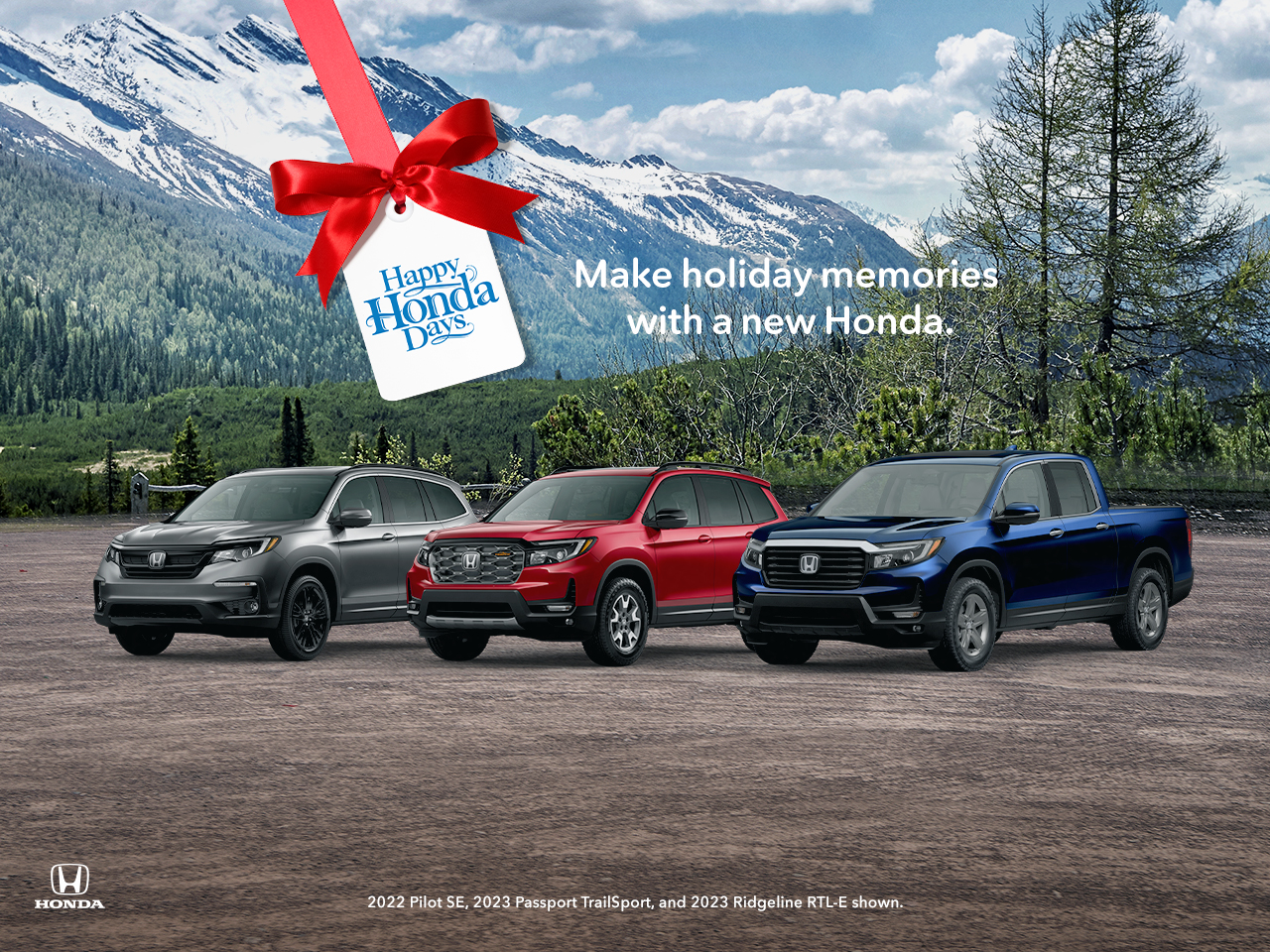 Looking For New Deals On A Honda Lease?
Discover new deals on Honda SUVs during Happy Honda Days! From November 29, 2022, to January 3, 2023, you can purchase or lease a new Honda vehicle at a fantastic price. So get you and your loved ones the perfect gift this holiday season with a new Honda. Happy Honda Days offers deals on various Honda SUVs, from the Honda Pilot to the CR-V. There's never been a better time to get behind the wheel of a new Honda!
The time to buy a new Honda is now! Visit our dealers in Virginia Beach and surrounding areas to check out the Honda models in our inventory! Don't miss out on this opportunity to find the perfect gift at the ideal price.