The 2019 Honda Fit was included among the 10 Best Cars for Dog Lovers list by Autotrader. As the only subcompact car that made the list, the Honda Fit offers drivers a compact stance on the road, but offers a roomy and spacious cabin that is perfect for any size dog, even larger breeds. The Honda Fit also has a number of interior accessories available that make dogs more comfortable while keeping the interior clean.
Interior Space
The Honda Fit features a tall roof, low step-in height, and plenty of space inside, with versatile seats that can be rearranged in several different configurations. The rear Magic Seat is at a 60/40 split, offering more space for cargo when you need it. For the most cargo space, fold the rear seats down completely flat for an impressive 52.7 cubic feet of space. With so much room and versatility, the Fit is the ideal way to be mobile with your dog.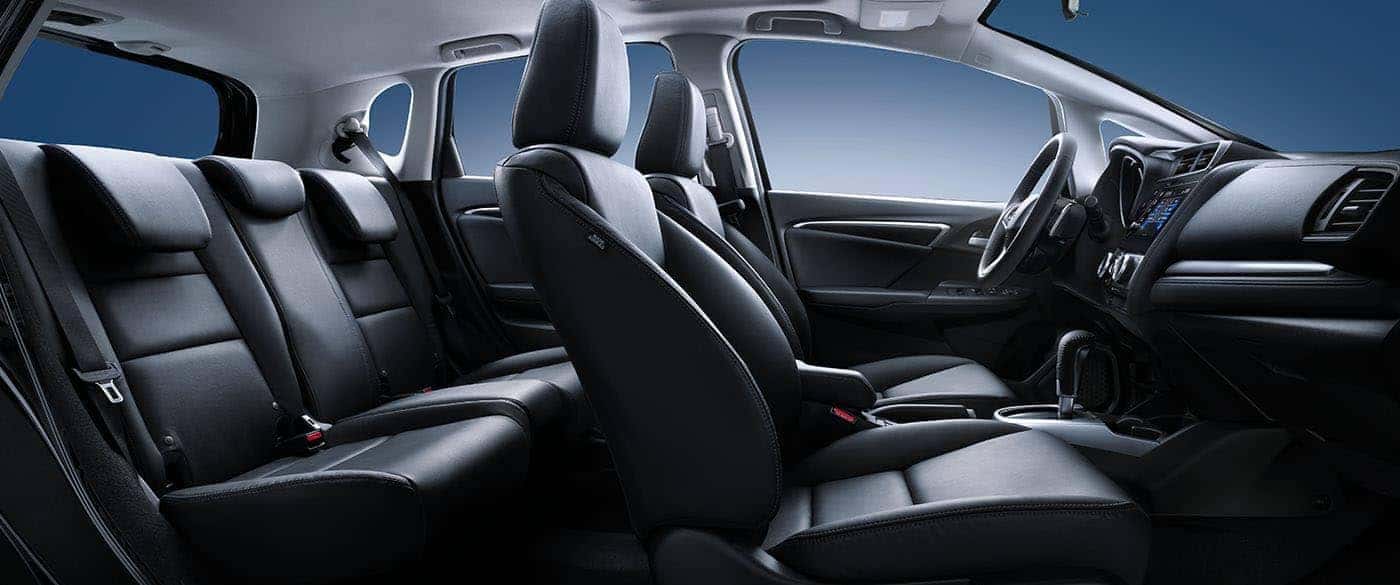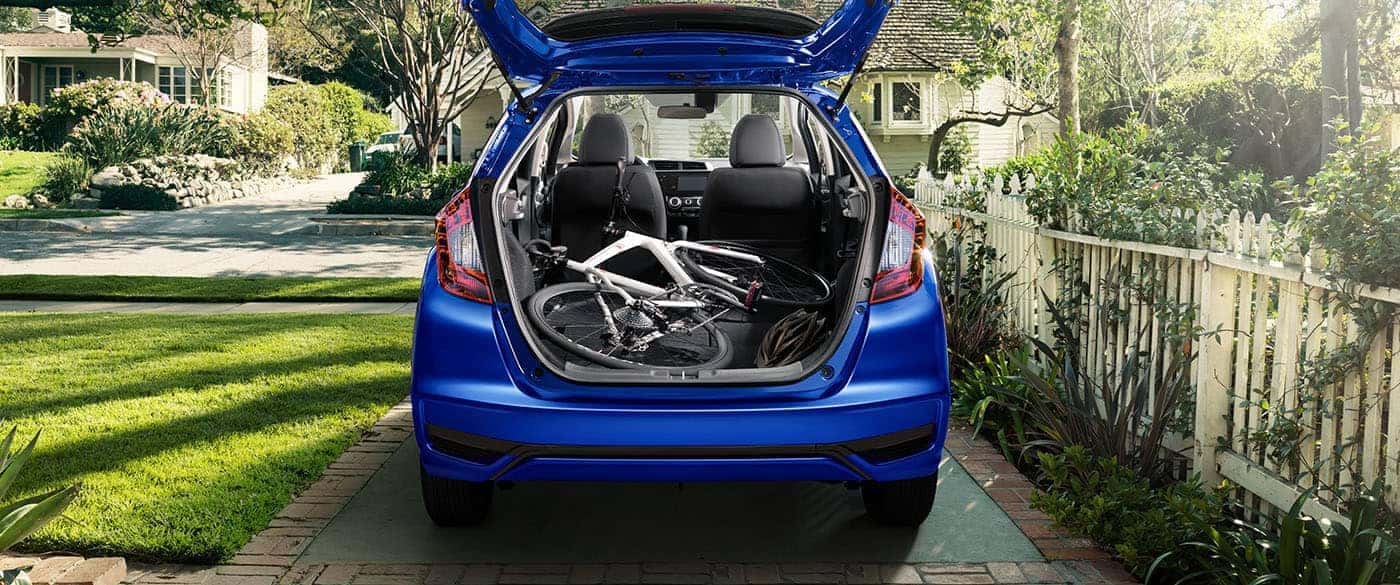 Cargo Accessories
The Honda Fit also has a number of cargo accessories available that make transporting your pups easy whether your heading out on a long journey, or just a trip to the groomer. The liners and cargo covers protect the interior materials from dirt, mud, and dog hair. You can also find cargo nets and organizers which help keep smaller items tidy and free up more space for your dog to sprawl out. Here are some of the dog friendly features that can be found:
Cargo Liner – Protect the cargo area by covering the floor, sides, and the rear of the 2nd row seats.
Cargo Tray – Made of durable plastic, the cargo tray can catch dirt and mud that gets tracked in and can be cleaned easily with soap and water.
Cargo Net – Keep groceries upright and prevent balls from rolling around in the cargo area on turns or stops.
Cargo Organizer – Organize smaller cargo items and free up more space for your dog.
Rear Seat Covers – From mud to dog hair, rear seat covers will protect the interior materials and keep them in prime condition.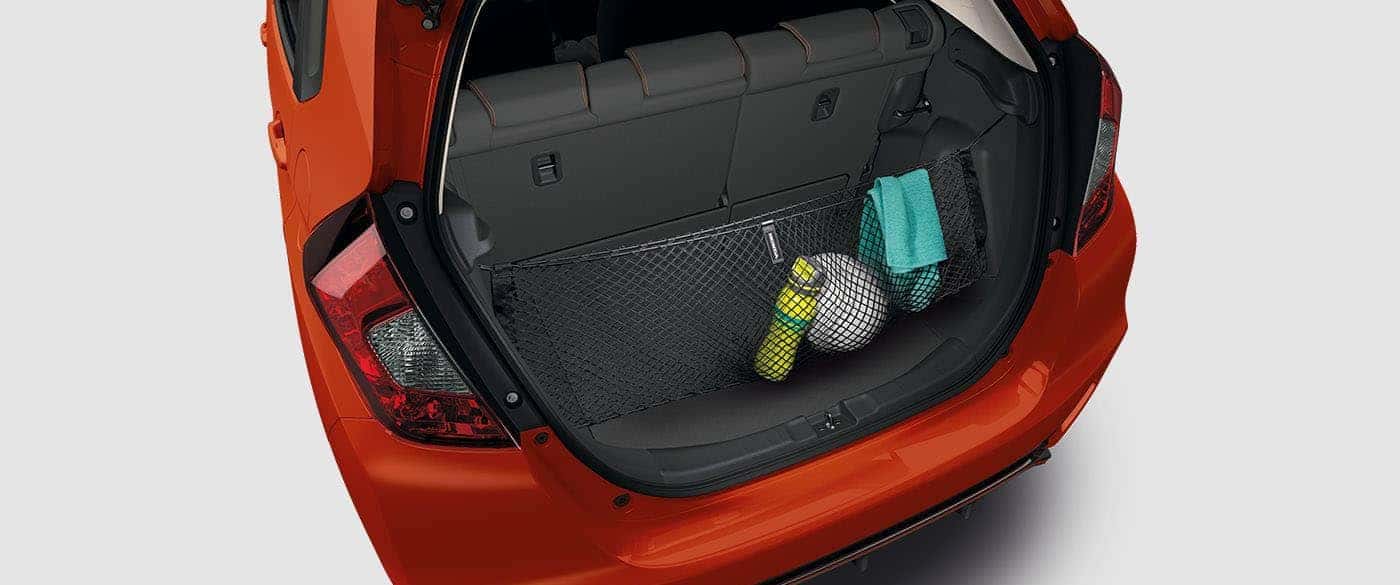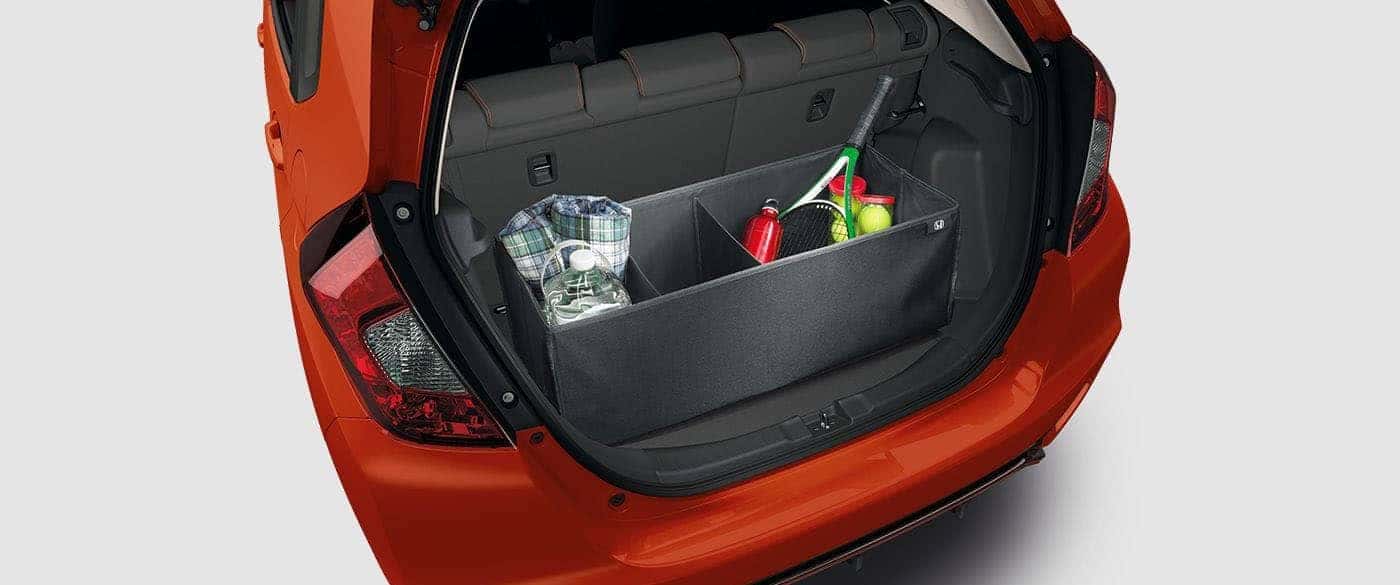 Test Drive Today
Find out more information on the 2019 Honda Fit by contacting us or visiting your nearest Hampton Roads Honda Dealer. Explore current offers and sit behind the wheel to experience the Fit first-hand with a test drive today!