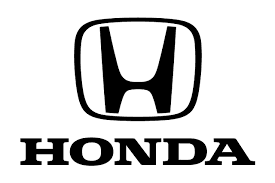 Hampton Roads drivers are nothing if not pragmatic, and many have trusted Honda's cars for years, if not generations. Each year, more and more critics and reviewers are catching on to what local drivers already know: Honda's cars are some of the most valuable vehicles available anywhere today! This year, the reviewers at Kelley Blue Book have joined the chorus of praise, naming Honda as one of their 2017 Best Value Brands!* The Best Value Brand is one part of KBB's annual Brand Image Awards, which highlight 13 winners across seven categories in an attempt to help drivers find the cars that best suit their needs and lifestyle. Find out what makes Honda vehicles stand out from the pack by reading on below!
The Best Value Brand Award
When naming their Best Value Brands, the reviewers at Kelley Blue Book considered a wide variety of factors, and paid special attention to the reliability and residual value offered by the vehicles of a given manufacturer. Of course, Honda's vehicles excelled in these categories, and no less than 10 of their 2017 models were mentioned by name in Kelley Blue Book's announcement. These included smaller cars like the Honda Fit, the Honda Civic, the Honda Accord, the Honda Accord Hybrid, and the Honda Clarity Fuel Cell, all of which are great options for drivers who want to enjoy amazing fuel economy without compromising on style or engine performance. Vehicles like the Honda CR-V, the Honda HR-V, and the Honda Ridgeline provide incredible utility and cargo space, while heavier options like the Honda Odyssey and the Honda Pilot are perfect for drivers with larger families.
Test Drive a Honda!
Once you've had the chance to take a Honda for a test drive, you'll have little trouble seeing why Kelley Blue Book considers them to be of such high value! What's more, the value of these vehicles only rises for drivers who remember to take advantage of our current offers and financing options. Get in touch with us today or speak with one of our representatives at a nearby Hampton Roads Honda Dealer near you.