The 2017 Honda Civic Hatchback Fuses Performance with Efficiency
Engine and Power
Every Honda Civic Hatchback comes equipped with a 1.5L In-Line 4-cylinder engine for decreased rocking vibrations and quick revving. Standard with this engine is a single-scroll MHI TD03 turbo that boosts engine output and lets you really open up the Civic on the open road. The boost can take the 174 hp engine and amp it up to 180 hp. Internal wastegates included with the turbo help regulate boost and divert excess pressure to the exhaust to prevent engine damage. A 16-valve DOHC valvetrain helps your engine breathe and increases rpm. Direct fuel injection provides even more power and efficiency and decreases air pollutant output. The drive-by-wire throttle system does away with the mechanical controls of the past, offering you reliable acceleration every time. With proper care, your engine comes with Honda's 100K Miles No Schedule Tune-Ups guarantee. Plus, on the EX model and above, remote engine start can get your engine primed and ready for the trip faster or just get your Civic warmed up or cooled down for comfort depending on the weather.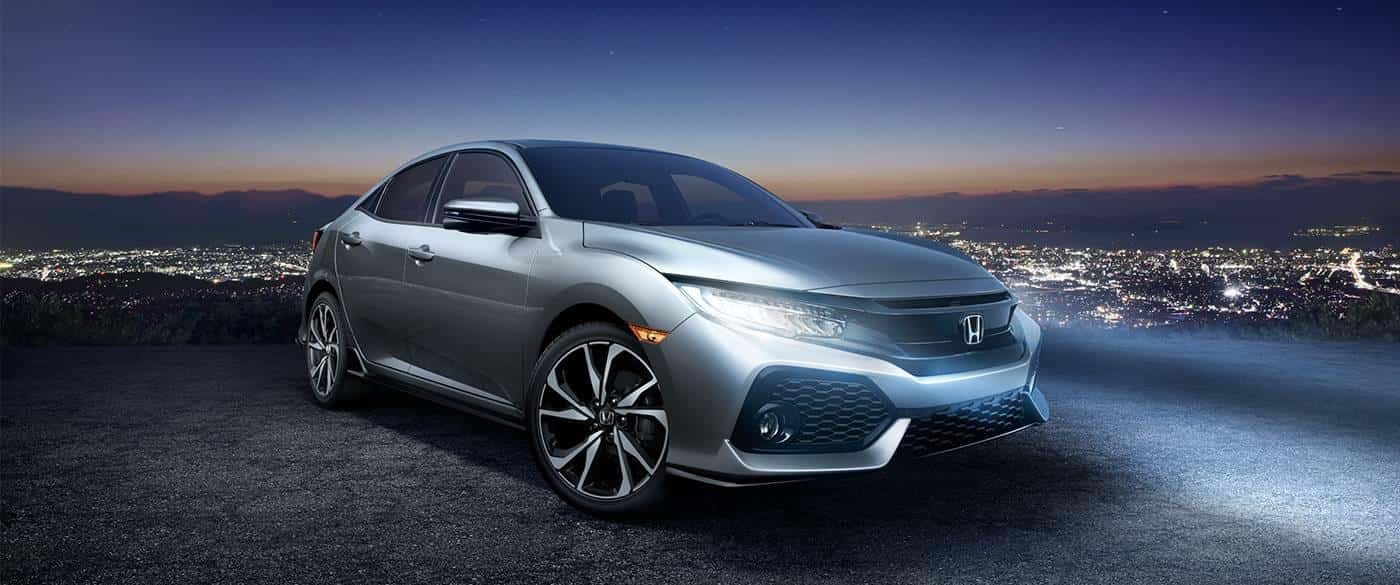 Transmission and Efficiency
Harness all the Honda Civic Hatchback's power with two available transmission configurations. Available on the LX and Sport editions, the 6-speed manual transmission gives you a better sense of control, easy maintenance, no need to mess with automatic transmission fluid, and increased fuel efficiency. The 4-cylinder engine coupled with the manual transmission gets an EPA-estimated 30 city/39 highway/33 combined mpg.*
Standard on the EX, EX-L Navi, and Sport Touring editions and optional on the LX and Sport models, automatic continuously variable transmission can give you smoother shifting, optimal power at every speed, improved acceleration, and a smoother ride overall than you'll get with a manual transmission.
The 2017 model marks the first time Honda has paired the 1.5L turbocharged 4-cylinder with a manual transmission. The Sport and Sport Touring CVT editions achieve an EPA-estimated 30 city/36 highway/32 combined mpg,* while the other models equipped with CVT are rated at 31 city/40 highway/34 combined mpg.*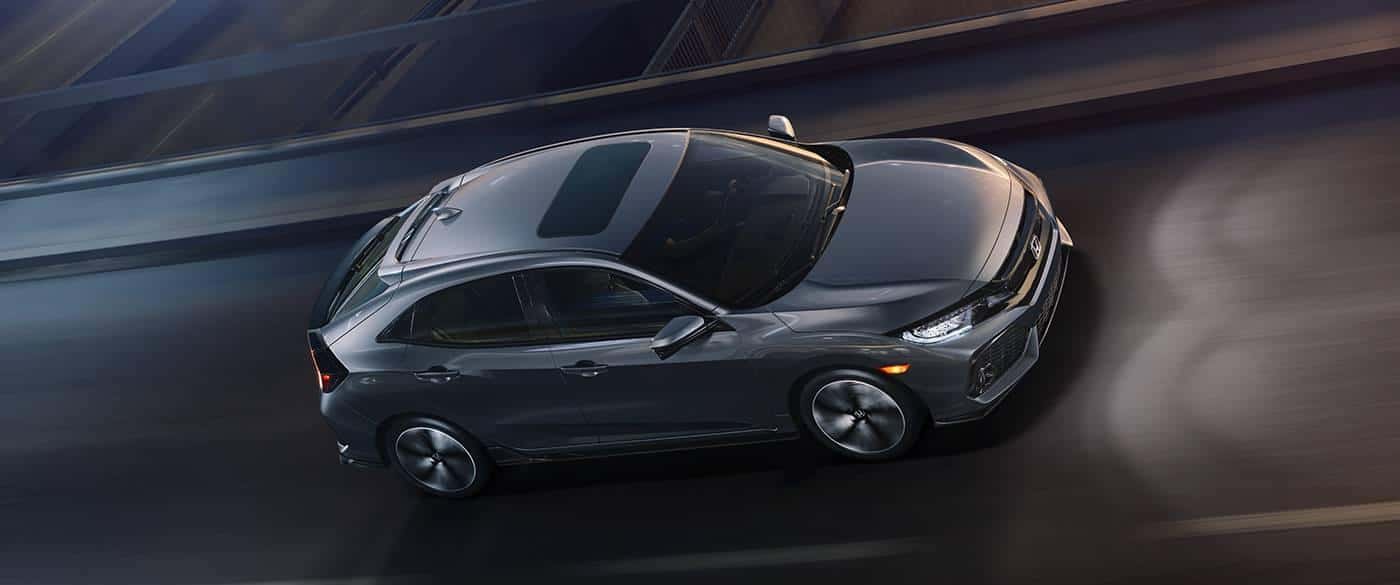 The already efficient Civic Hatchback is also equipped with Honda engineering's signature Eco Assist system that indicates fuel efficiency in real-time, showing the driver what habits increase or decrease fuel efficiency; this results in the development of positive driving behaviors that save on gas over time and help reduce emissions that negatively affect the environment. Dual mode paddle shifters are available on the Sport trim to a give the drive that feeling of being on track.
Active Safety Systems
The 2017 Honda Civic Hatchback is outfitted with several active safety systems that not only provide advanced collision avoidance, but can also help keep proper power regulation for better performance.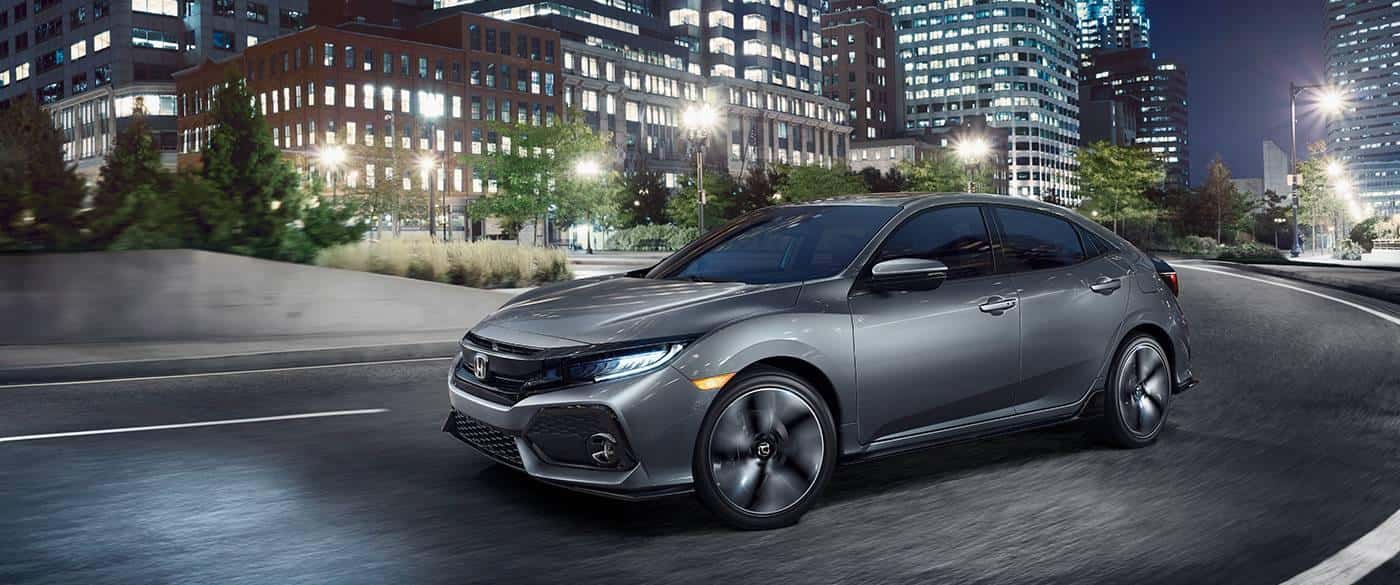 The Vehicle Stability Assist System continually monitors vehicle speed, throttle position, individual wheel speeds, steering angle, and lateral G-force. When possible understeer or oversteer is detected, the VSA reduces engine torque and applies brakes as needed to stabilize the Civic. It happens so fast, the driver may not even realize the issue before it's solved. With added traction control, the VSA springs into action while accelerating on loose or slippery road surfaces, as well.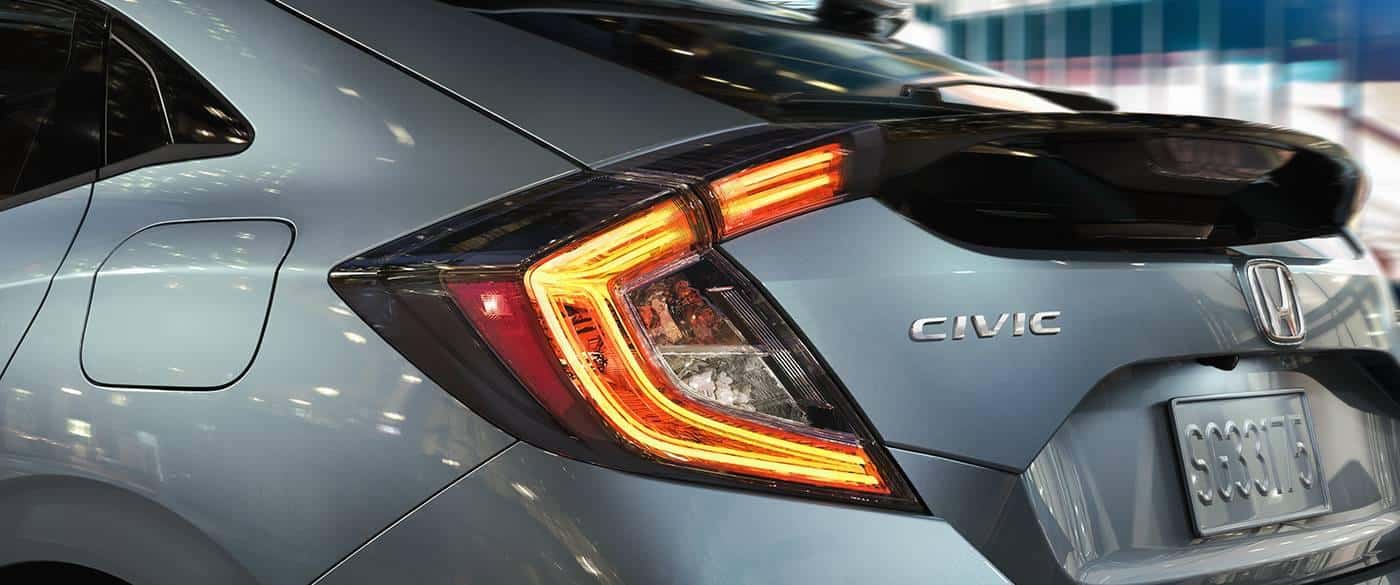 Electronic Brake Distribution automatically varies the amount of force applied to each wheel based on road conditions and speed, resulting in maximum stopping power.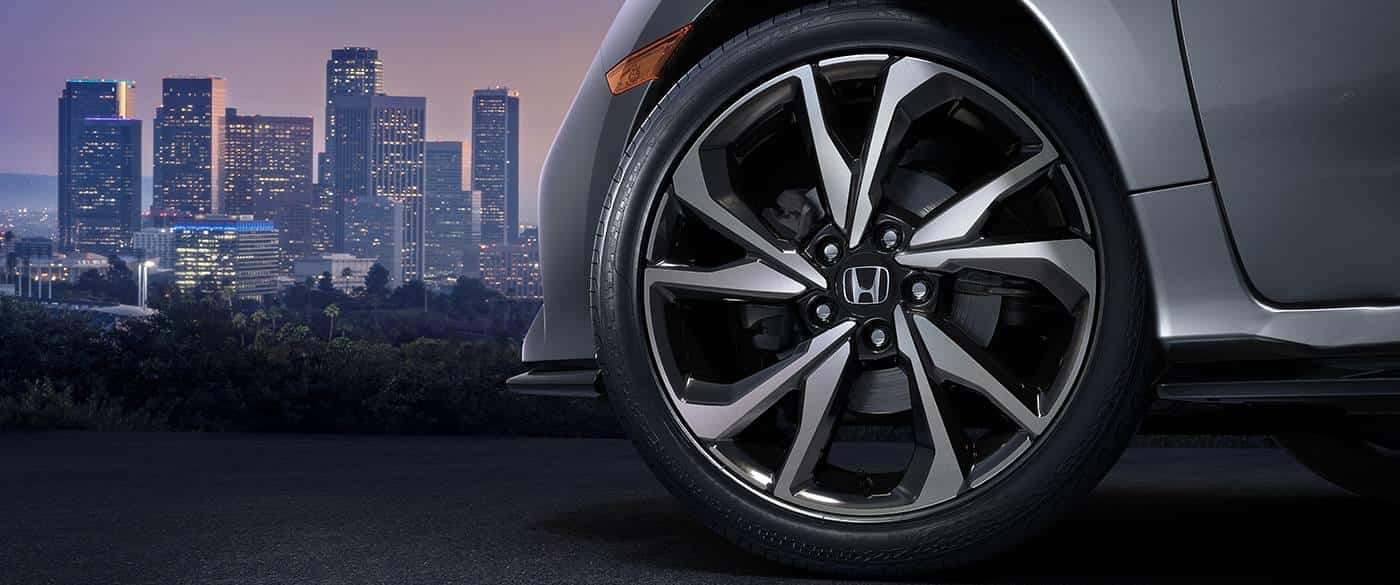 The Tire Pressure Monitoring System notifies of you of any over-inflation or under-inflation of the tires to prevent decreased performance or increased tire wear.
Maintaining optimal power is great, but these safety also systems also contributed to the 2017 Honda Civic Hatchback receiving a 5-Star Overall Safety Rating from the NHTSA.**
**Government 5-Star Safety Ratings are part of the National Highway Traffic Safety Administration's (NHTSA's) New Car Assessment Program. For additional information on the 5-Star Safety Ratings program, please visit www.safercar.gov.