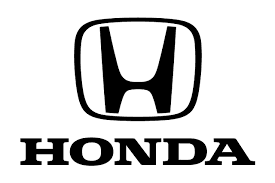 Some exciting coming attractions went on display at the recent Chicago Auto Show, including the forthcoming 2018 Honda Odyssey and Honda's Project 2&4 concept vehicle.
2018 Odyssey
Building on the success of the 2017 Honda Odyssey, the upcoming 2018 model will hit the market in the spring of 2017 featuring a redesign. Among changes for the 2018 Odyssey, the minivan will add new features and technology offerings to its lineup of amenities.
The Odyssey's 3.5L V6 engine gets an uptick in power for 2018, now delivering 280 hp. This engine comes mated to either a 9-speed automatic transmission or an available 10-speed transmission. Each 2018 Odyssey model features front-wheel drive.
Available amenities offered for the new Odyssey include:
In-car vacuum
In-cabin camera
Tri-zone climate control
Pandora Internet Radio
Satellite radio
Wireless device charging
In-vehicle WiFi hot spot
Multi-zone audio
Heated and cooled front seats
Other features include safety technologies such as a Collision Mitigation Braking System, Lane Keeping Assist, Road Departure Mitigation, a Rear Cross-Traffic Monitor, a Blind Spot Monitor, and newly available front-knee airbags added to the airbag system.
Project 2&4
Also on display at the Chicago Auto Show was Honda's exciting Project 2&4.
This concept vehicle resulted from a competition held among Honda's designers. It is a four-wheel, single-seat automobile that features a 999-cubic-centimeter motorcycle engine with a 14,000 rpm redline, serving up 212 hp and 87 lb-ft of torque.
Stylistically, Project 2&4 resembles a cross between a car and a motorcycle and features a floating seat and an open cockpit. The vehicle's bike-esque weight is less than 900 pounds, and it is tuned to be operated on public roads.
Rumor has it Honda recently filed a patent for a vehicle that looks similar to Project 2&4, sparking speculation among Honda fans that this concept vehicle might transcend theory to become a production model.
Come In and See Us!
Visit your nearest Hampton Roads Honda Dealers location today for amazing deals on Honda vehicles. Test drive the currently available 2017 Honda Odyssey and stay informed about the advent of the 2018 Odyssey model. It's all happening at Hampton Roads Honda!