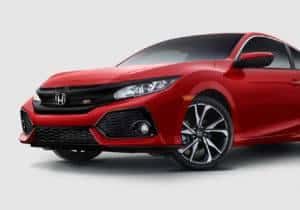 Honda prides itself on providing the public with amazing vehicles, but were you aware that the roots of many of these vehicles are found in racing? The affordable, reliable brand we all know and love is deeply rooted in the motorsports arena as well, and that influences the performance of Honda's commercial lineup. Stay tuned to learn more about these exciting connections.
Why Honda Motorsports Matter to You
In fact, it's so important to Honda that they are launching a new "Racing at Heart" campaign that will focus on making the public more knowledgeable about Honda motorsports programs. These racing programs include the Verizon IndyCar Series, the Red Bull Global Rallycross, and desert truck racing. The recently announced Civic Si Coupe is actually a participant in the Red Bull Global Rallycross, and there's a version of the Honda Ridgeline designed specifically for desert racing.
Within these programs, Honda has made quite a name for themselves. Thanks to so many accomplishments in the motorsports world, Honda bases many of the cars and trucks that we see in our lineups on the vehicles they develop for racing. This means that each and every Honda vehicle is developed with sporty performance at its core—a unique aspect that speaks highly of Honda's ability to provide exceptional vehicles.
Some of Honda's many notable achievements within the motorsports universe are as follows. Recently, Takuma Soto won first place in the 101st annual Indianapolis 500 for the Honda name and Honda's most impressive racing vehicle, the Civic Type-R just won the top spot for fastest FWD lap time around the Nürburgring with a time of just 7:43.8.
Visit Us to Learn More Today
With all of this new information there's no better time to learn about Honda vehicles. If you're ready to check out some of the great cars and trucks in Honda's extensive lineup, just come visit your nearest Hampton Roads Honda Dealers location and we'll be more than happy to help you. We can also be contacted online if you wish to learn more about financing a vehicle or current offers we have.