The experts at ExtremeTech have recently declared that Honda is 2018's Best Automotive Brand. At the same time, they've chosen the 2018 Honda Accord as the single best car on the road! According to these reviewers, "Technology is the difference-maker in cars, what separates the good, better, and best." Once you've had the chance to explore the models in Honda's lineup, you'll have no trouble seeing why so many Hampton Roads drivers love how they feel in these remarkable cars, trucks, and SUVs.
A Winner in Every Segment
Honda may not be the most expensive brand, but it is undoubtedly a world leader in consistent engineering. As the reviewers at ExtremeTech noted in their review, Honda "has class-leading (or top three) vehicles in virtually every category it plays in." We've highlighted some of their most exciting models below.
2018 Honda Accord: This year's Accord offers superior handling, nearly unbeatable fuel economy, and standard Honda Sensing safety features. With two available turbocharged engines, it's as fun to drive as a midsize family car can be! This year's Accord is available as a sedan, as a coupe, and even as a hybrid.
2018 Honda Civic Type R: Honda's engineers often prioritize practicality, utility and efficiency, but that doesn't mean this is all they do well. Drivers who choose the new Civic Type R will receive one of this year's most energizing racetrack-ready drivetrains, and it's friendly for day-to-day driving as well!
2018 Honda Odyssey: Drivers with larger families will find it difficult to pass over this year's Odyssey. It handles better than just about any other minivan on the market, and passengers spread across its three rows of seating will have access to some of the finest comfort and entertainment features.
2018 Honda Ridgeline: There's no midsize pickup quite like the Honda Ridgeline. Unlike much of its segment, the Ridgeline combines efficiency, versatility, and power in all its trim levels. Thanks to its expansive array of technology features, it's a remarkably safe, road-trip-ready option that's sure to be appreciated by adventurous drivers.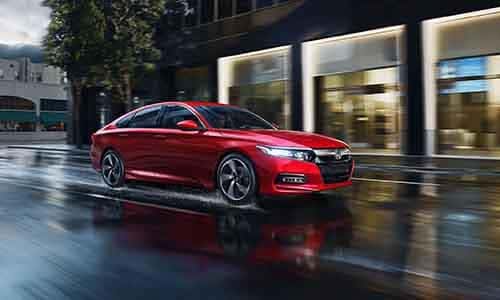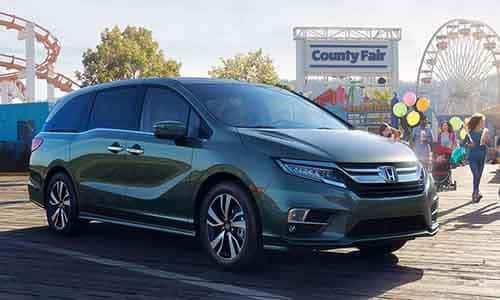 Take a Honda for a Test Drive!
Drivers in Hampton Roads shouldn't miss their chance to take advantage of our current offers. The 2018 Honda Accord and a wide variety of other models are available now at a Hampton Roads Dealers location near you, and once you've had the chance to get behind the wheel of your favorite, you'll have no trouble seeing why Honda is the year's best automotive brand. Contact us today to start exploring your options.