Safety Features of the 2019 Honda Ridgeline
Peace of Mind with the Driver-Assistive Safety Features
The advanced safety features in the Honda Sensing package work like a second driver, constantly checking your surroundings and intervening automatically to keep you safe. Honda Sensing features come standard on the Ridgeline's RTL-E and Black Edition trim levels, where they're joined by a host of advanced Driver-Assistive features that don't fall under the package heading.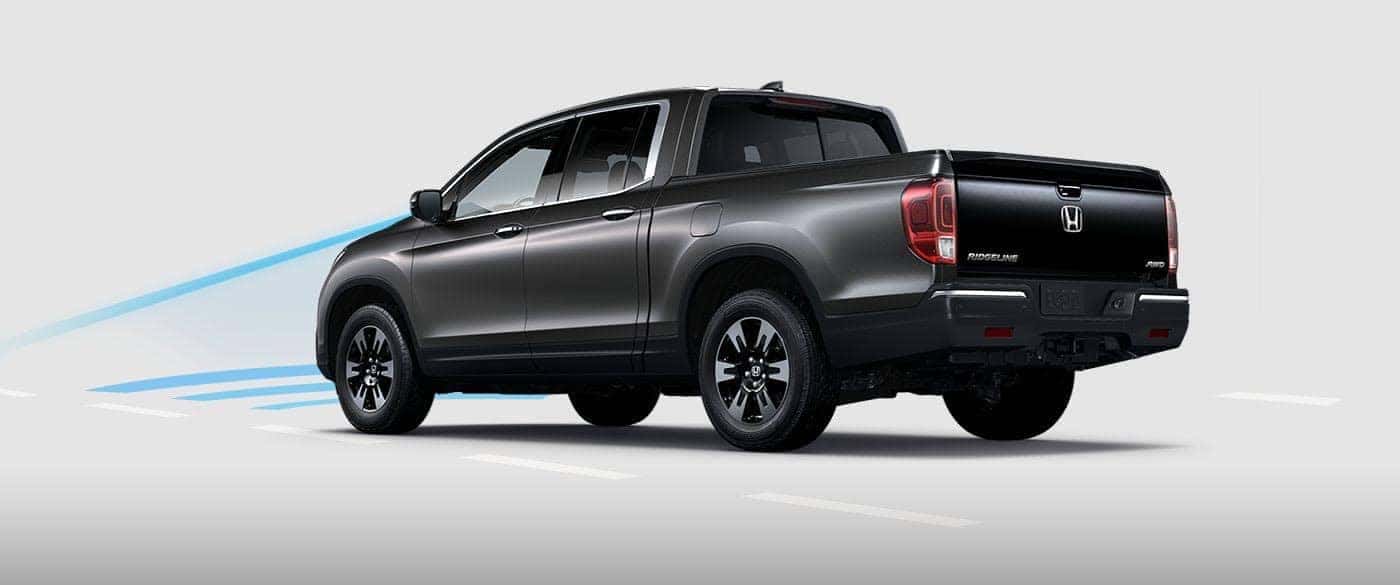 Adaptive Cruise Control: When you input your preferred speed and follow distance, your Honda Ridgeline's on-board computer will calculate the best way to keep you moving with the flow of traffic. It's much more convenient than conventional cruise control systems which require the driver to turn the feature on and off whenever they encounter traffic.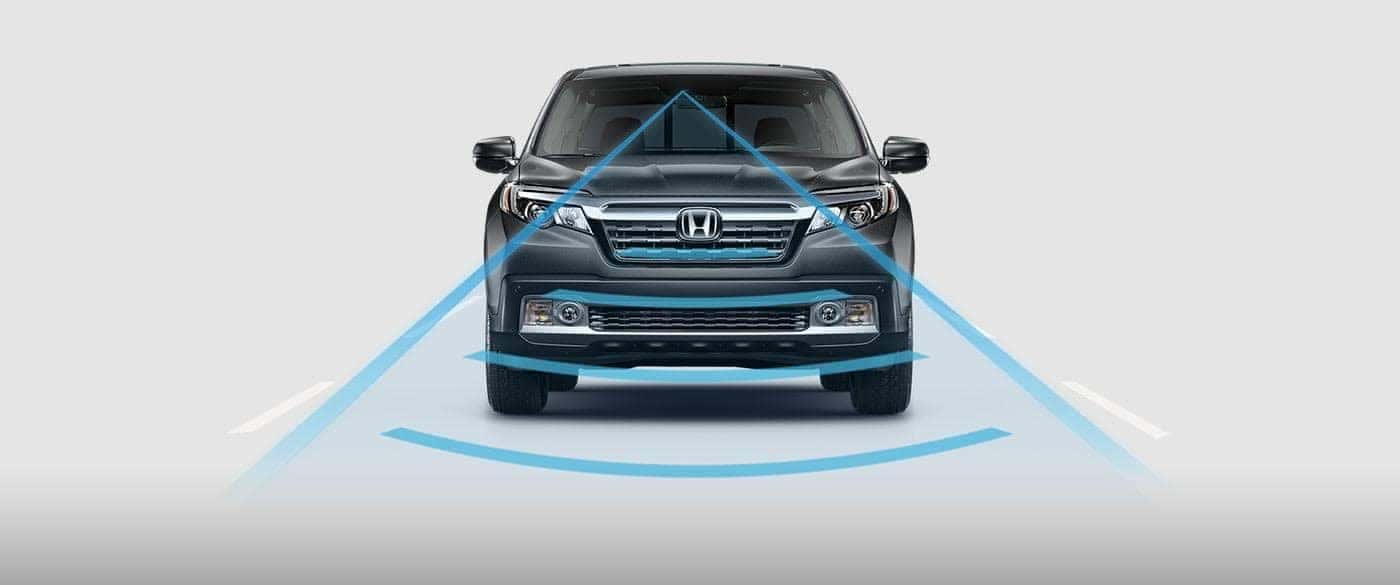 Collision Mitigation Braking System: In the Ridgeline, a Forward Collision Warning will beep to alert you if you're in danger of hitting an obstacle in the road ahead. If this warning isn't sufficient to slow you down, the Collision Mitigation Braking System will spring into action, applying brake pressure to bring you to a halt.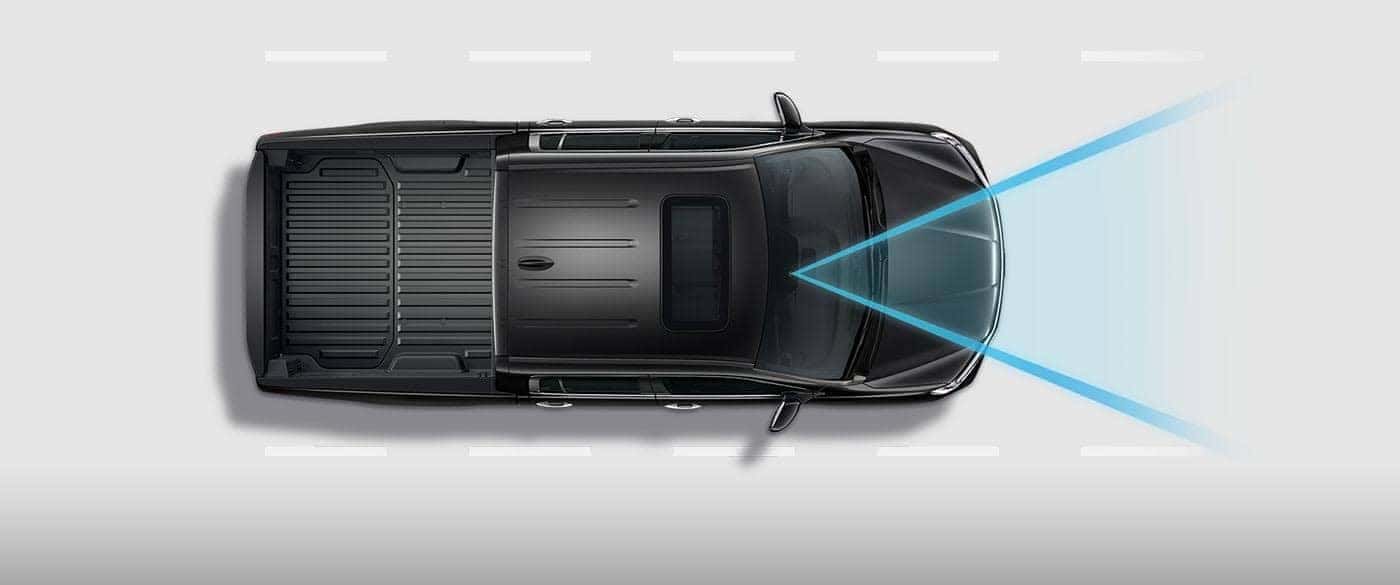 Lane Keeping Assist System: Unintentional lane changes can lead to dangerous accidents. With Honda Sensing you'll be protected against such occurrences by the package's Lane Departure Warning and Lane Keeping Assist System. Both features use a series of cameras to keep track of road lines and center you in your chosen lane.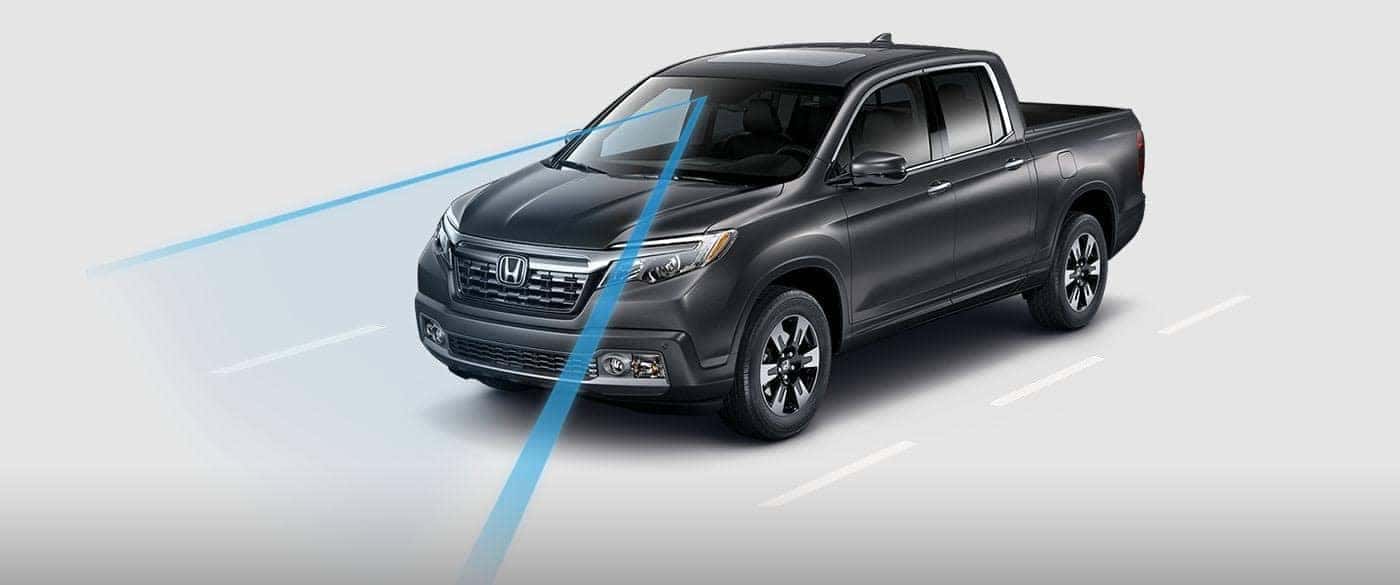 Road Departure Mitigation: A Road Departure Mitigation System has also been included with the Honda Sensing package. The system tracks the edge of the road, and if it senses you're moving toward danger it will gently guide the steering wheel away from the curb.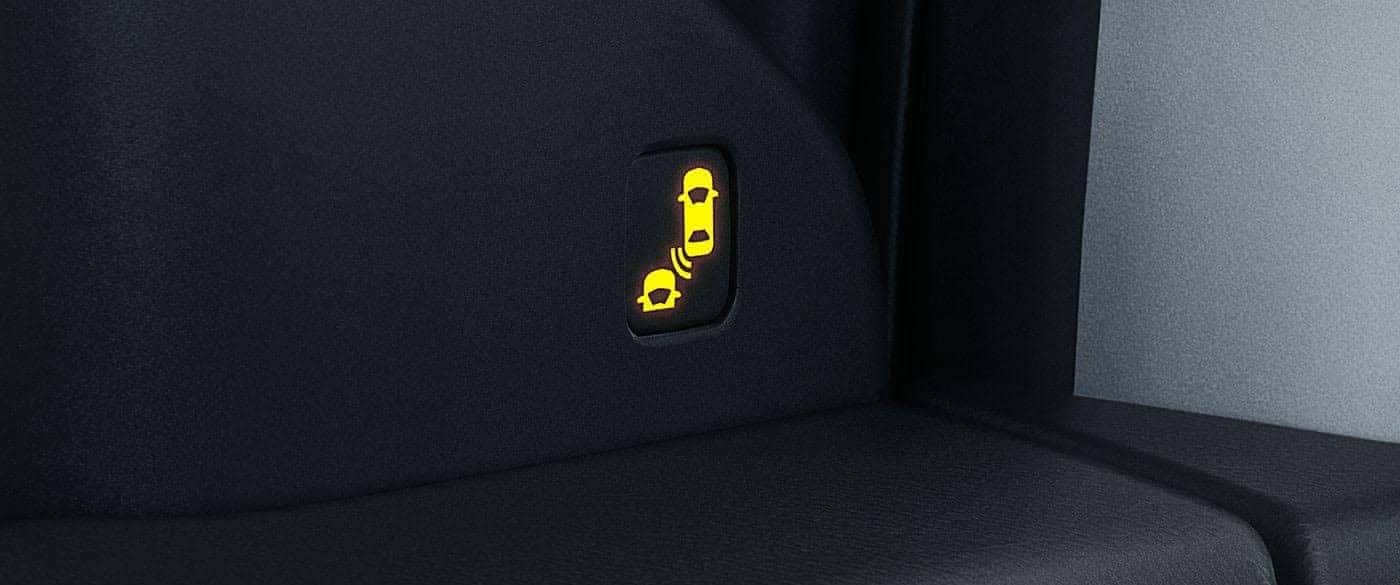 Honda LaneWatch and Blind Spot Information System: The Honda Ridgeline's RTL-T trim level offers the protection of Honda LaneWatch, a feature that you can use to keep track of motion in your right hand blind spot. On the RTL-E and Black Edition trims, it's replaced by a Blind Spot Information System, two red indicators that light up whenever another vehicle is pulling up along your side.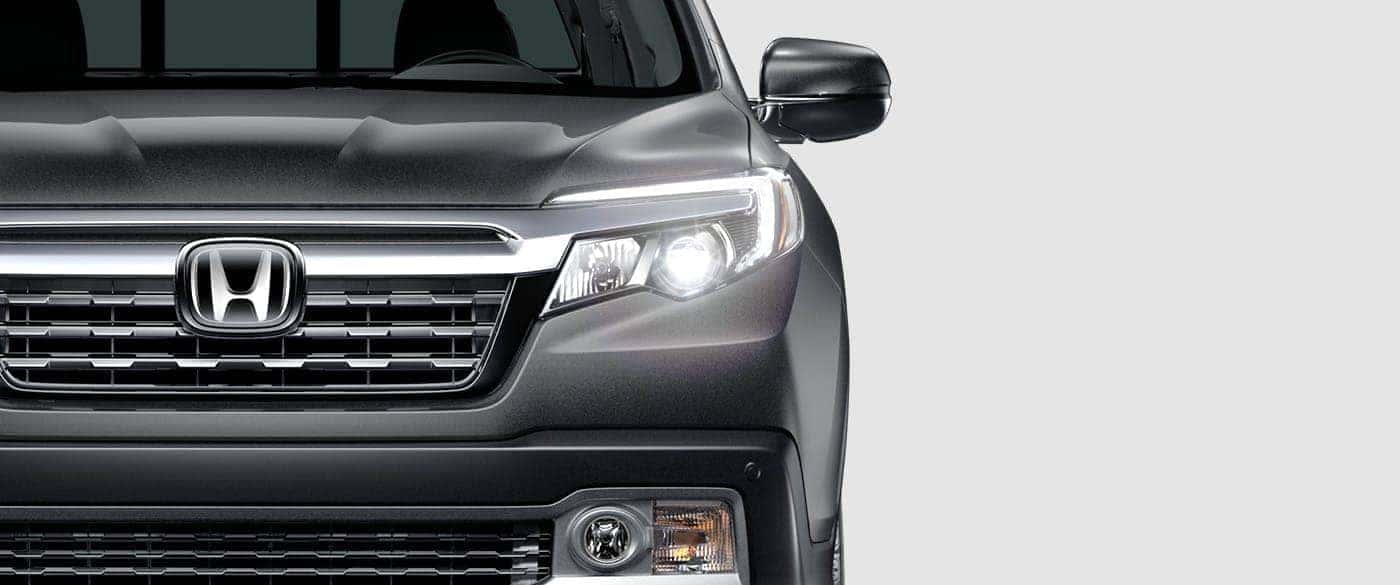 Automatic High Beam Headlights: Any Ridgeline equipped with Honda Sensing also comes standard with Automatic High Beam Headlights that dim themselves in response to oncoming traffic. Here, they're equipped on top of LED Daytime Running Headlights which come standard on the RTL-T trim and up.
Active and Passive Standard Features in Every Ridgeline!
Honda Sensing safety features give the Ridgeline an edge in an increasingly crowded market, but they're not the only safety features that distinguish the Ridgeline from its rivals. Even low-end Ridgeline trim levels sport Active and Passive safety features that work to maximize your control over the vehicle and minimize the risks posed by collisions.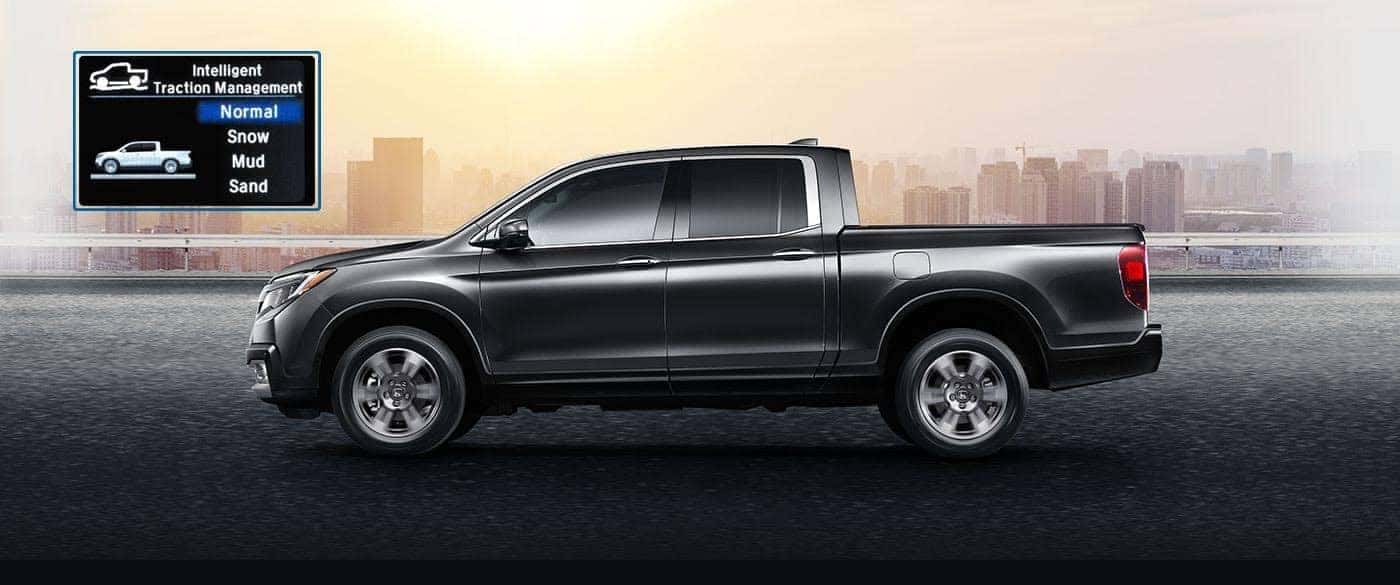 Available All-Wheel Drive: Starting on the Honda Ridgeline's Sport trim level, Intelligent Variable Torque Management (i-VTM4) All-Wheel Drive can be equipped as an optional upgrade—and it's a standard feature in the RTL-E and Black Edition Trims. Without AWD, your Intelligent Traction Management works only in the snow. With AWD, it also functions in the sand and the mud.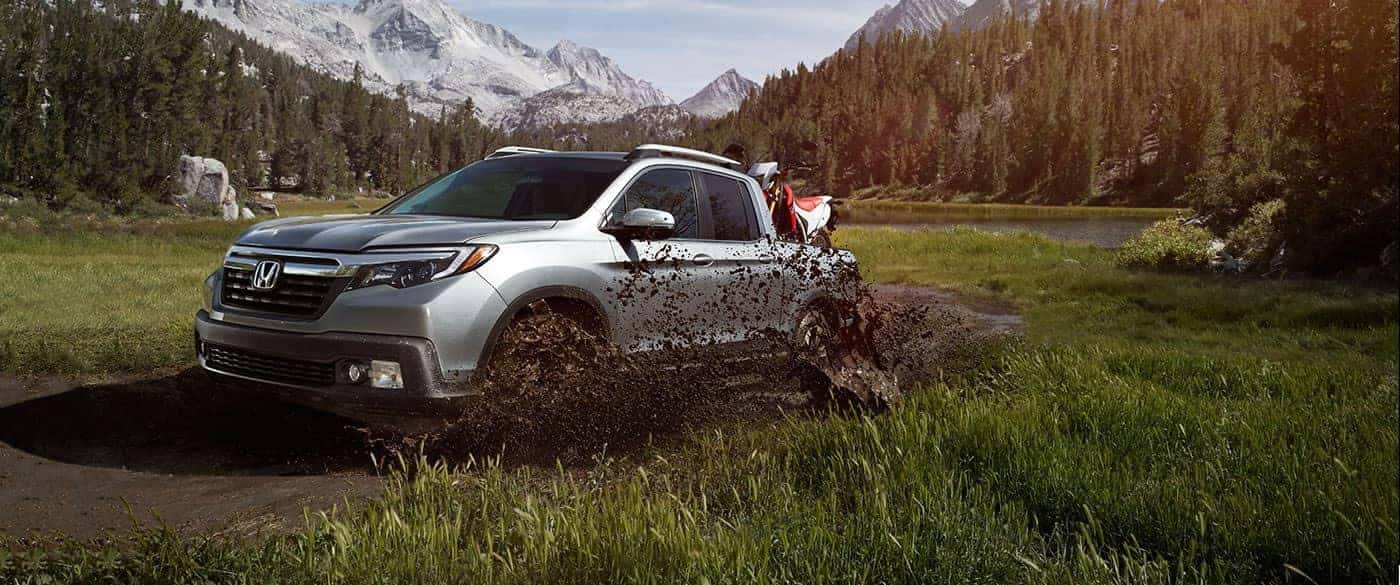 Vehicle Stability Assist with Traction Control: Every Ridgeline uses Vehicle Stability Assistance with Traction Control to provide a smoother touring experience. When you're going around a curve, VSA automatically adjusts the speed at which your tires rotate. Traction Control ensures your torque goes to work where it's needed most.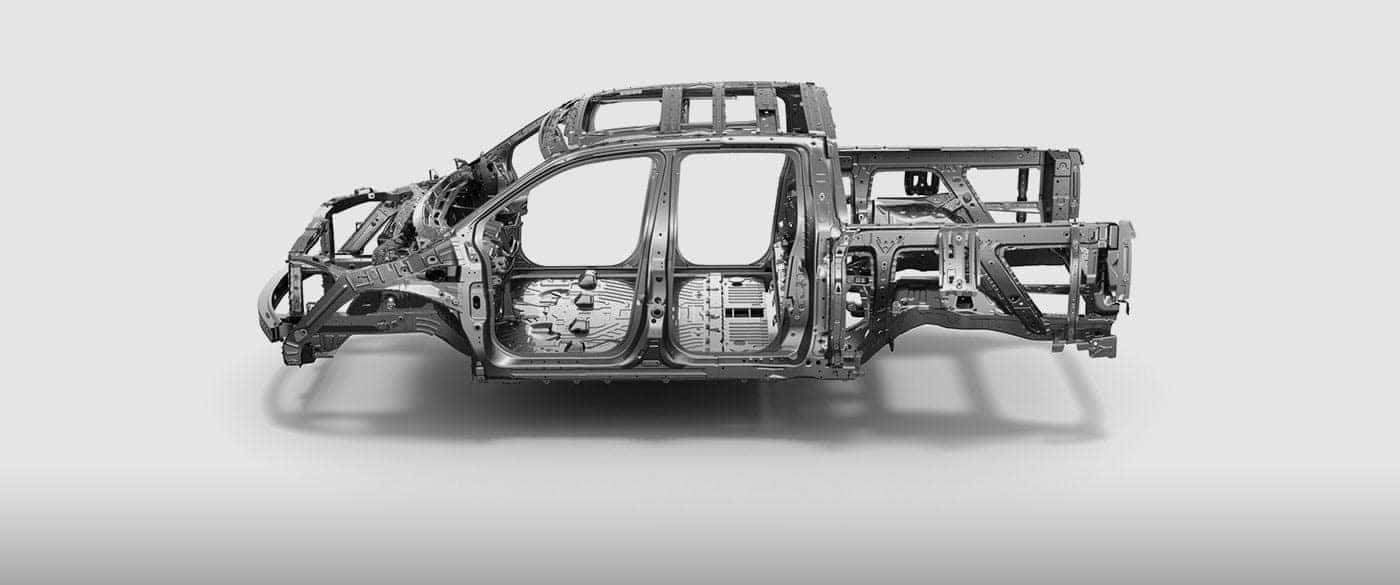 Unibody Construction: Unlike most of its competitors, the Ridgeline has been built with Unibody technology, a completely unified, welded frame design that strengthens it and gives it a lower center of gravity. Additionally, Advanced Compatibility Engineering (ACE) Body structure allows the Ridgeline to behave strategically if and when a collision occurs. Certain segments of the frame will collapse while others remain rigid, and that means passengers in the cabin will be better protected.