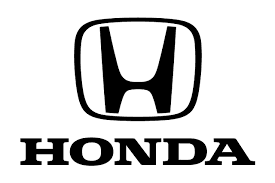 There's always been a bit of turmoil when it comes to the two famous Japanese automobile brands, Honda and Toyota. With vehicles that often come close in price, reliability, and overall safety, along with some other competing brands, the question of whether Honda or Toyota is better always comes up. To settle this debate, U.S. News and World Report conducted a study that weighed different important vehicle components on Honda vehicles and Toyota vehicles to determine an answer based on the facts. Continue reading to find out the verdict.
Honda Clearly Dominates Toyota
This study was thorough and took the time to evaluate more than 10 different aspects that determine overall vehicle quality and compared the two automakers against one another in each. These areas ranged from features like safety and price to performance of vehicles in various segments. Honda quickly took the win, being chosen for better quality and performance over Toyota in nine of the 12 evaluated areas. Some of the areas where Honda showed its superior quality are as follows.
Price – At the top of many lists is price, the more affordable the vehicle the better. However, Honda vehicles manage to provide an affordable price tag without reducing features.
Safety – Another high-ranking aspect is safety, in which Honda maintains a 9.3 average in safety tests; Toyota's ratings are not as consistent.
Performance – When it comes to performance, Honda vehicles were found to have better acceleration and more agile handling than the competing Toyota vehicles.
Interior – The interior of Honda vehicles use more upscale materials and more consumer-focused design than Toyota's.
Drive Away in a Honda Today
Honda vehicles have easily managed to maintain their reputation as affordable, stylish, long-lasting vehicles, and it doesn't seem that they intend to change that anytime soon. So, if you want the better option, pick Honda. Come on down to your nearest Hampton Roads Honda Dealers location, and we'll be more than happy to help you find your Honda match. You can also visit our website to learn more about financing and current offers!