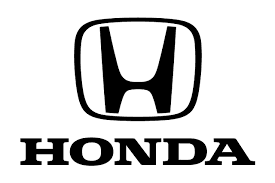 It's not unusual for vehicles to reach more than 200,000 miles; in fact, many vehicles often go through generations of drivers before they are traded in for an upgrade. Still, some makes and models are built to be long-lasting cars and regularly last well past 200,000 miles—saving drivers dollars over the years. Stay tuned to learn more about iSeeCar's study on the matter and how Honda vehicles are built to last.
The Verdict Is In
iSeeCars decided to conduct a study to see which vehicles consistently get over 200,000 miles and last longer than the average of 1.3%. The main list includes vehicles from all segments, totaling 13 vehicles who have above-average lifespans. Out of these 13, the Honda Accord and the Honda Odyssey tie for the number 10 spot with 2.3%. In a more specific list that excluded luxury vehicles and trucks, 16 vehicles made it over the 0.8% average and onto the list, and out of these, three spots are occupied by Honda vehicles. The Honda Accord and Honda Odyssey tied for second with 2.3% and the Honda Civic took sixth with 1.5%.
iSeeCars also did a separate list for luxury vehicles, and Honda still managed to get higher percentages than many on that list. For example, the much more expensive Lincoln Navigator wins the top spot in the luxury segment, but only hits 1.9% while Honda vehicles like the Accord and Odyssey easily come in at 2.3%. This proves once again that Honda vehicles are reliable cars with an affordable price tag that are built to last for a lifetime—one even longer than some more expensive luxury cars.
Sign Up for a Lifetime of Great Performance
When you invest in a Honda vehicle, you're investing in something that is built with care and a focus on lasting for generations. Visit your nearest Hampton Roads Honda Dealers location and we'll help you figure out which of the many great Honda models is best for you. We can also tell you all about our current offers and the process of financing a vehicle with us if you contact us online.