Where Can I Buy Honda Auto Parts in Virginia or North Carolina?
Published: 02/10/2022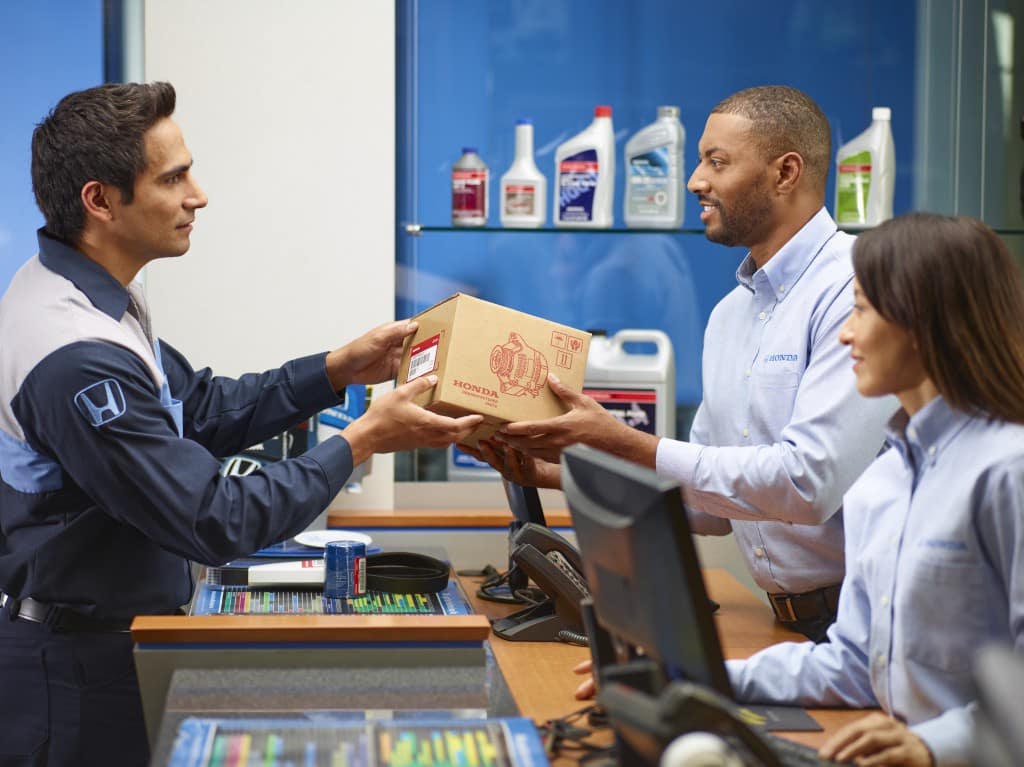 Are you searching for Honda parts dealers in Virginia or North Carolina? If so, you've come to the right place! At our Hampton Roads Honda Dealers, we stock Honda parts like batteries, air filters, tires, and more. You can purchase the Honda parts you need from us to do the replacement yourself or schedule service at any one of the service departments at our Hampton Roads Honda Dealers for us to do the replacements for you.
Honda Maintenance & Replacement Parts
It's best to trust an authorized Honda dealer like ours for your Honda maintenance and replacement parts because our auto parts were designed specifically for your vehicle. All genuine OEM Honda parts that you will find at your local Honda dealership have been engineered and tested to keep the innovative technology built into your Honda running like it was built to do. Here are some of the most common parts you may need to maintain or replace:
Engine Air Filters
Cabin Air Filters
Timing Belts
Wiper Blades
Brake Pads & Rotors
Battery
Tires
Honda Oil & Fluids
To protect your Honda from harmful deposits, rust, corrosion, and oxidation, you need to regularly replace the fluids with Honda Genuine Vital Fluids at factory-recommended intervals. Here are the types of fluids you should regularly replace:
Automatic Transmission Fluid
Antifreeze
Brake Fluid
Power Steering Fluid
Motor Oil
Honda Remanufactured Parts
We can test your Honda parts at your local Honda dealers in North Carolina or the Virginia Beach area to make sure they are running at like-new standards. If not, we have a remanufacturing process that can return specific Honda parts to their original state or replace them with brand new Honda Genuine Parts. The remanufacturing process includes a full-scale cleaning and inspection of every component. Here at the Honda Remanufactured parts that we offer:
Air Condition Compressors
Alternators
Drive Shafts
Starter Motors
Power Steering Pumps & Racks
ABS Modulators
To get the Honda parts you need today, visit the website of your local Honda dealer to order Honda parts online or schedule Honda service to get your Honda parts replaced. Also, before you purchase parts or schedule service at any one of our Hampton Roads Honda Parts Dealers, check out the current specials available.