Why You Should Always Go to a Honda Dealership for Parts and Services
Published: 06-05-2023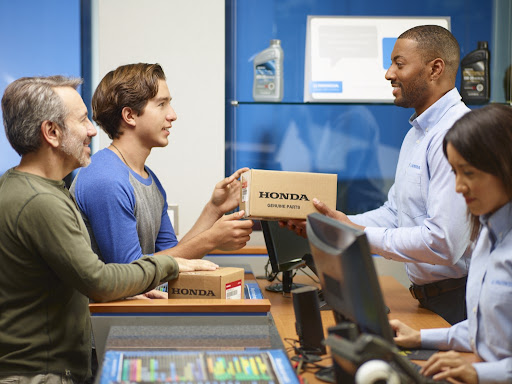 The summer heat and humidity can expedite the wear and tear on vehicles, and the key to a long life for your car is replacing any damaged or fading parts before it's too late.
Scheduling routine service and replacements at your nearest Hampton Roads Honda Dealers guarantees that your vehicle is being inspected by Honda technicians and serviced using OEM parts. Whether you're headed to the beach or out of state, we can make sure your car is ready for the journey ahead.
There's nothing that matches the quality and dependability of OEM replacement parts from a Honda dealer. Our parts are manufactured by Honda engineers to meet the specific requirements of your favorite models.
We are proud to have a team of technicians in-house who focus solely on improving and repairing all Honda models.
Benefits of OEM (Original Equipment Manufacturer) Parts
Purchasing replacement parts or scheduling repairs from a Honda Service Center provides:
Correct Parts and Sizing
Noticeable Honda Quality
Available Warranty Coverage
Simple Selection Of Parts
No Aftermarket Scams
OEM parts are the parts that were specifically designed and created for a certain model, ensuring the proper fit and function.
Aftermarket parts can sometimes be cheaper but are often unreliable, and aren't built to your car's exact features and specs. We can provide the precise parts you need.
Honda Service Pass
The available Honda Service Pass also provides drivers with access to unlimited maintenance and repair. As long as the Maintenance Minder system is triggered, drivers can receive complimentary oil changes, rotations, filters, inspections, and more. Service Pass lasts for 2 years or 24,000 miles, depending on which comes first and can be used at any participating dealership.
Visit Hampton Roads Honda Dealers Today
Our team is always happy to help Honda drivers keep their vehicles in the best possible condition. Visit your local Hampton Roads Honda Dealers today to learn more about quality repairs and extended maintenance coverage for new Honda models.